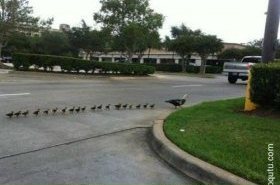 Random good picture Not show
1. Consumption of alcohol impairs your ability to drive a car or operate machinery.
2. According to the rules, no alcohol can be consumed on the premises.
3. The sale of cigarettes/alcohol is forbidden.
4. Alcohol is a contributory factor in 10% of all road accidents.
5. They no longer advertise alcohol or cigarettes at sporting events.
6. Thought always spent in cigarettes, total love in alcohol broken.
7. Alcohol has a very distinctive smell; it's quite distinct from the smell of wine.
7. Sentencedict.com is a sentence dictionary, on which you can find good sentences for a large number of words.
8. He took a vow to abstain from alcohol/smoking/sex.
9. One unit of alcohol is equal to half a pint of beer.
10. Alcohol is strictly forbidden on school premises.
11. Most wines contain between 10% and 15% alcohol.
12. Not a drop of alcohol passed my lips .
13. Most people immediately associate addictions with drugs, alcohol and cigarettes.
14. It's not good to drink alcohol on an empty stomach .
15. They imposed a 5% levy on alcohol.
16. Whisky contains a large percentage of alcohol.
17. They were used to imbibing enormous quantities of alcohol.
18. It is illegal to sell alcohol to children.
19. Alcohol acts as a diuretic, making you even more dehydrated.
20. We are prohibited from drinking alcohol during working hours.
21. Even moderate amounts of alcohol can be dangerous.
22. Underage youths can obtain alcohol from their older friends.
23. It would be wiser to cut out all alcohol during pregnancy.
24. Every form of addiction is bad, no matter whether the narcotic be
alcohol
or morphine or idealism.

25. It is ludicrous to suggest that I was driving under the influence of alcohol.
26. It is becoming more acceptable for women to drink alcohol.
27. Idle such as vinegar, can soften the spirit of the calcareous; diligent like alcohol, can burn the flame of wisdom.
28. The drug is not harmful per se, but is dangerous when taken with alcohol.
29. The customs are looking for such things as drugs or alcohol.
30. You make wine by leaving grape juice to ferment until all the sugar has turned to alcohol.
More similar words:
spinal cord,
social contract,
electoral college,
constitutional convention,
coherent,
incoherent,
cohesion,
coherence,
welcome,
at all costs,
calculate,
calculation,
digital clock,
financial crisis,
hold,
holy,
whole,
hold out,
uphold,
hold in,
hold up,
hold on,
behold,
as a whole,
hollow,
hold down,
take hold,
get hold of,
hold back,
asshole.