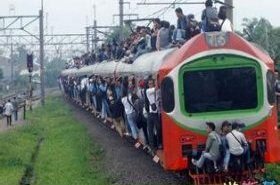 Random good picture Not show
1. The duke was the king's most trusted adviser.
2. Mr. Daniel is our financial adviser.
3. An independent adviser has been brought in to conciliate between the two sides involved in the conflict.
4. A financial adviser should be able to point you in the right direction .
5. She acts as an adviser to the president.
6. They employed me as an adviser.
7. He had an important engagement with his financial adviser.
8. The president retained her as his chief adviser.
9. Her financial adviser warned her against such a risky investment.
10. Do you have a financial adviser?
11. She works as a special adviser to the President.
12. He became her senior adviser her deputy, if you will.
13. An adviser said there was no reason why the two countries should remain at odds.
13. Sentencedict.com is a online sentence dictionary, on which you can find good sentences for a large number of words.
14. I'llgo and talk with my adviser.
15. He was their adviser, confidant and father confessor.
16. He resigned from a high-profile job as economic adviser to the Prime Minister.
17. She needs a strong adviser to shake her out of her usual way of thinking.
18. She is the party's main economic adviser.
19. Mr Danial is our financial adviser.
20. In 1937 he was seconded to the Royal Canadian Air Force in Ottawa as air armament adviser.
21. You might find it worthwhile to consult a financial adviser.
22. If you are in any doubt, consult a financial adviser.
23. Ring four two double two double two if you'd like to speak to our financial adviser.
24. Our department has engaged a foreign teacher as phonetic adviser.
25. He will go down in history as a wise adviser and a kind man.
26. She refused to promote Colin above the low rank of "legal adviser".
27. He was eased out of his job as presidential adviser.
28. I have come in the capacity of a legal adviser.
29. I've never been very money-minded - I leave all my business affairs to my financial adviser.
30. The President tried to hush up the fact that his adviser had lied.
More similar words:
advise,
advertisement,
visual,
visible,
visitor,
activist,
envision,
supervisor,
division,
provision,
advanced,
advocate,
arise,
raise,
user,
in advance,
advantage,
cruise,
precise,
comprise,
premise,
in advance of,
advertising,
inadvertent,
serve,
laser,
likewise,
franchise,
expertise,
series.