Synonym:
move forward,
proceed,
progress,
promote.
Antonym:
retreat.
Similar words:
advanced,
in advance,
in advance of,
advantage,
take advantage of,
grievance,
cancel,
dance.
Meaning: [əd'vɑːns] n. 1. a movement forward 2. a change for the better; progress in development 3. a tentative suggestion designed to elicit the reactions of others 4. the act of moving forward toward a goal 5. an amount paid before it is earned 6. increase in price or value. v. 1. move forward, also in the metaphorical sense 2. bring forward for consideration or acceptance 3. increase or raise 4. contribute to the progress or growth of 5. cause to move forward 6. obtain advantages, such as points, etc. 7. develop in a positive way 8. develop further 9. give a promotion to or assign to a higher position 10. pay in advance 11. move forward 12. rise in rate or price. adj. 1. being ahead of time or need 2. situated ahead or going before.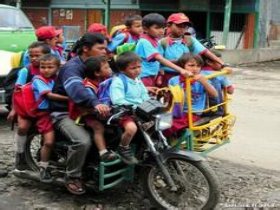 Random good picture Not show
1. He who does not
advance
falls backward.

2. They are in the vanguard of technological advance.
3. The regiment made an advance on the enemy lines.
4. Learning is like rowing upstream; not to advance is to dropback.
5. An advance on wages was made.
6. The trip calls for careful advance planning.
7. He who does not advance loses ground.
8. The left wing,having deployed into line,began to advance.
9. People pay in advance for a coffee meant for someone who cannot afford a warm beverage.
10. Do you want to go ahead with the advance party, or would you rather be in the second group of climbers?
11. He will bear me out in what I advance.
12. You must pay for the ticket in advance.
13. Tickets must be purchased two weeks in advance.
14. We feared that an advance on the capital would soon follow.
15. The advance must be repaid to the publisher if the work is not completed on time.
16. They retreated before the advance of the enemy.
17. Tickets must be bought seven days in advance[sentencedict.com], with outward and return journey dates specified.
18. The advantage of booking tickets in advance is that you get better seats.
19. She walked 2 yards in advance of her husband.
19. Sentencedict.com is a online sentence dictionary, on which you can find good sentences for a large number of words.
20. I'd advise buying your tickets well in advance if you want to travel in August.
21. Much advance publicity was given to the talks.
22. She disengaged the film advance mechanism on the camera.
23. She was in advance throughout the race.
24. Because of the popularity of the region, it is advisable to book hotels or camp sites in advance.
25. The garrison was called out when news of the enemy's advance was received.
26. I signed to him to keep away, but he continued to advance.
27. You will be at an advantage if you have thought about the interview questions in advance.
28. We had had the forethought to book places in advance.
29. When planting seedlings I prefer to mark out the rows in advance.
30. Customers are advised to make seat reservations well in advance.
More similar words:
advanced,
in advance,
in advance of,
advantage,
take advantage of,
grievance,
cancel,
dance,
cancer,
dancer,
glance,
chance,
stance,
france,
enhance,
finance,
balance,
alliance,
penance,
romance,
distance,
substance,
guidance,
entrance,
instance,
ancestor,
variance,
parlance,
by chance,
abeyance.