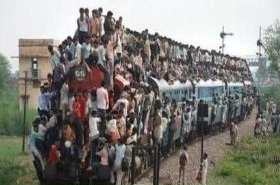 Random good picture Not show
1. Create Gantt charts for project management, task management, schedules, timetables, agendas, project lifecycles, and goal setting.
2. Outbound task management begins to control and track the outbound task.
3. VIP Organizer is a personal time and task management software to organize your home and office.
4. This thesis expatiates the implement principle of ACOS task management.
5. Functions of collaborated designing task management of machine tools were studied and realized.
6. Counting Task Management: To executive, control and track the task.
7. The kernel of OS, including task management, conformance class, event mechanism, scheduling policy, interrupt processing, resource management and alarms, is described.
8. We don't believe in clunky applications where task management itself becomes a task.
9. Task management shouldn? be your fulltime job.
10. This system includes not only the functions of task management, resource management and intertask communication on chip, but also the function of intertask communication between chips.
10. Wish you can benefit from our online sentence dictionary and make progress every day!
11. The task management system is designed to link the camera with the main control console system.
12. Combining knowledge based techniques with real time task management technology, a real time expert system development tool NUREST is designed and implemented.
13. The front end system is adopted to meet the demand of real - time characteristic and multi - task management .
14. The 1.2 Linux scheduler used a circular queue for runnable task management that operated with a round-robin scheduling policy.
15. A SCSI controller driver module of Embedded Virtual Tape Library is designed in this paper. It realizes core functions of VTL such as data transformation, SCSI commands operation and task management.
16. The tool includes five modules: data access module, metadata management module, data superaddition module, task management module and data transform, loadable module.
17. In the system implementation procedure of all these advanced manufacturing paradigms, the task management system is a critical subsystem.
18. Taskboards are a common agile approach to project and task management, wherein tasks, often represented as index cards, are moved around on a board, like a whiteboard or corkboard.
More similar words:
risk management,
management,
management fee,
mismanagement,
top management,
money management,
cash management,
line management,
file management,
management plan,
core management,
data management,
Performance Management,
management board,
hotel management,
management audit,
management style,
inventory management,
matrix management,
management policy,
credit management,
middle management,
management system,
senior management,
scientific management,
management process,
process management,
project management,
management science,
product management.