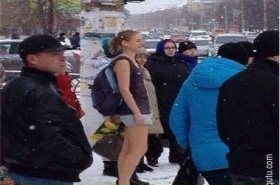 Random good picture Not show
1. The paper believed that the primary risk in the state - owned commercial bank risk lies in system.
2. Credit risk is the primary risk that commercial banks encounter nowadays.
3. Allergic reaction is the primary risk associated with collagen injections, including signs of redness, itching, or swelling.
4. The primary risk factor for human infection appears to be direct or indirect exposure to infected live or dead poultry or contaminated environments.
5. In my experience, there is a primary risk that drives project managers to consider overlapping iterations: the resource utilization risk.
6. The primary risk of developing a custom authorization solution is the reasonably high likelihood of creating an unmaintainable mess of spaghetti security code, worse than the original problem.
7. The primary risk of any standard is that the product as good as the standard itself.
8. The primary risk factor for diseases such as macular degeneration, Parkinson's and Alzheimer's is age.
9. Conclusion Blood transfusion was the primary risk factor for HCV infection in HD patients, but iatrogenic transmission of HCV through HD environment could also exist.
10. Zhang: The primary risk factors for the development of hypertension is high sodium intake.
11. Then after detailed analysis of the primary risk in the modern TPL companies(sentencedict.com), this paper established the index system.
12. Tobacco use and the burning of solid fuels for indoor heating and cooking are the primary risk factors for chronic obstructive pulmonary disease (COPD) – a lung ailment – in women.
13. In a single automobile which hits the roadside objects, the primary risk lies in road visibility.
14. "For example, they may be less physically active, and thus more likely to gain weight, which is the primary risk factor for diabetes, " Carnethon said.
15. Essentially, heat acclimation decreases the effects of dehydration on the body -- a primary risk factor for heat illnesses.
16. Low-cost vaccines could be crucial in the fight against cervical cancer, as they act against the sexually transmitted human papilloma virus (HPV), the primary risk factor for the disease.
17. Inflammable and explosive poisonous gas are gas occurrence boiler device of the primary risk involved in substance, the main composition is carbon monoxide (CO), hydrogen (H2), nitrogen.
18. Many research has shown that low birth weight and low gestational age are primary risk factors for ROP .
19. Tobacco use, indoor and outdoor air pollution and occupational dusts and chemicals are the primary risk factors.
20. Many research has shown that low birth weight (BW) and low gestational age (GA) are primary risk factors for ROP.
More similar words:
primary route,
primary market,
primary,
primary beneficiary,
primary care,
primary area,
primary air,
primary key,
primary task,
primary cell,
primary coil,
open primary,
primary data,
primary tooth,
primary source,
primary group,
primary input,
primary index,
primary forest,
primary school,
primary device,
closed primary,
primary winding,
primary element,
primary storage,
primary industry,
primary function,
primary election,
primary products,
primary partition.