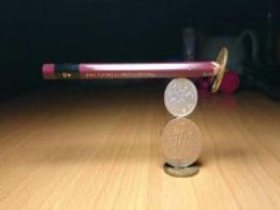 Random good picture Not show
1, The trustee has a legal interest in the property; the beneficiaries have an equitable interest.
2, There are two ways to protect civil legal interest with judicial remedy and legislative affirmation.
3, In terms of the protection of citizens legal interest and the connection with international legal system, the rule should be implemented widely in our legis...
4, Social public economic interests are expressed as positive legal interest is not realized enough.
5, In order to guarantee judicial proceeding, protect legal interest and lessen the heavy work of court, our civil procedure law should enact the obligation of truthfulness at the minimum limit.
6, Actually, it must be realized that legal interest infringement in environmental crime has two aspects: life and health and property, and environmental right.
7, In order to protect the creditors' legal interest, protection clauses are all stipulated in the agreements of international syndicated loan. The cross-default clause is the most important one of them.
8, Once interest is selected and confirmed as a legal interest, it will become a legal right.
9, There are, nevertheless, features of the Maastricht text which raise questions of general legal interest, irrespective of its fate.
10, These honours subjects range over the whole field of legal interest.
11, This action disturbs freight forwarding market seriously and infracts the legal interest of consigner and carrier.
12, Besides ,[http://sentencedict.com/legal interest.html] power and rights act as the basic means of legal interest distribution.
13, Only in a future society where the credit mechanism is perfect and the legal interest of creditors is guaranteed can a relatively flexible authorized capital system be implemented.
14, It is the basic guarantee of judicial remedy of civil legal interest to use the method of legal fiction or the method of equity and to exercise the right of discretion.
15, Have player concern more, blow range is too wide oneself legal interest will be damaged.
16, Social public economic interests can not be fulfilled which is expressed as positive legal interest.
More similar words:
annual interest,
special interest,
personal interests,
financial interests,
annual interest rate,
beneficial interest,
nominal interest rate,
special interest group,
controlling interest,
interest,
vested interest,
in the interest of,
interested,
interesting,
low-interest,
disinterest,
net interest,
low interest,
interest paid,
bond interest,
bear interest,
open interest,
life interest,
loan interest,
lose interest,
interest rate,
bank interest,
true interest,
interest income,
with interest.