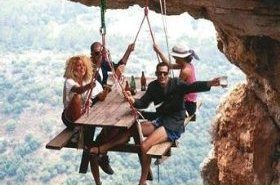 Random good picture Not show
1. North American goldeneye diving duck.
2. Fixed issue preventing Goldeneye from being loaded.
3. Fleming's 40)haven was Goldeneye, named for a wartime 41)operation he was involved in, and now one of the most exclusive resorts on the island.
4. A common goldeneye duck paddles past a snowy bank and toward the reflection of a gnarled tree stump in Lake McDonald, part of Waterton-Glacier International Peace Park.
5. He worked on the Bond films, including GoldenEye, selling them to reluctant cinema owners who hadn't screened anything from the franchise in six years.
6. Software Description: About Goldeneye , This theme is based on the seventeenth James Bond movie.
7. Hemming began her Bond stint on 1995's GoldenEye with the radical move of easing Pierce Brosnan out of his predecessors' fusty Savile Row wardrobe and into bespoke by Brioni.
8. O'Donnell is hopelessly miscast, while Campbell appears to have forgotten how to generate anything approaching the energy or excitement of GoldenEye.
9. Both sexes show white wing patches in flight, looking rather like small Goldeneye.
10. Drake has low croon, duck a harsh wigeon-like quack: both make whistling sound in flight like Goldeneye.
11. Situated in the small town of Oracabessa, once a banana port, Goldeneye is an 42)unassuming patch of land with stone paths and trees planted by former famous guests.
12. Brosnan, 51, said several actors could ably fill his shoes for the coveted role[sentencedict.com/goldeneye.html], which he began in 1995 with " GoldenEye " and concluded with 2002's "Die Another Day.
13. Pierce Brosnan continued the trend in his debut in the role Goldeneye , but then caused the deaths of a lover in each of his next three films.
14. Eden recuperated from the crisis in Ian Fleming's house, Goldeneye , in Jamaica.
More similar words:
golden eagle,
golden,
golden boy,
goldenrod,
golden age,
golden key,
golden star,
golden rule,
golden seal,
golden mean,
golden gate,
golden glow,
goldenseal,
golden calf,
golden oldie,
keen-eyed,
open-eyed,
golden years,
golden chain,
golden horde,
golden state,
green-eyed,
golden thread,
golden fleece,
golden jubilee,
golden section,
golden handshake,
golden parachute,
golden retriever,
golden gate bridge.