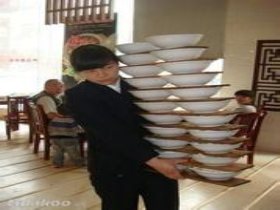 Random good picture Not show
1. Encina services include two-phase commit, a structured file server, a transaction monitor and client-to-host communications.
2. Encina relies on DCE security services for authorization checking.
3. Current implementation of Encina Connector does not support this, and therefore a call to this method will always throw a NotSupportedException.
4. The users of enterprise applications accessing Encina servers will be authenticated by the J2EE application server.
5. Authorization checking can be performed by Encina or by the J2EE application server or both.
6. Encina notifies the J2EE application server of the local transaction-related events; namely, begin, commit, and rollback.
7. The current implementation of Encina Connector only supports a local transaction management contract.
8. Also, when you want to make connections to Encina and another XA compliant resource manager within a single transactional context,(sentencedict.com) container-managed transactions must be used.
9. Current implementation of Encina Connector does not use RecordFactories, and therefore a call to this method will always throw a NotSupportedException.
10. Current Encina Connector implementation does not keep any local data, and therefore a call to close() method is an empty call.
11. The plant produces 2. 25 million gallons of water usable for irrigation each day, shipping solids that remain to Encina.
12. Other DCE-compliant technologies shown at the exhibition included: Transarc Corp's Encina transaction processing monitor.
13. You can also choose to do authorization checking at both Encina and the J2EE application server.
14. Description: This is a J2C interface through which an application accesses an instance of Encina Connector.Sentencedict.com
15. With this information, along with the additional Resources provided, you will be able to begin developing enterprise applications as clients for your Encina Servers.
16. This means that you can now use the large installed base of proven applications on Encina within your J2EE components.
17. You can either have a separate user registry for the application server, or a common user registry shared by both the J2EE application server and Encina (DCE).
18. For example, an application server can let a user create a connection to Encina only if the principal is authorized to do so.
19. Description: This is a J2C interface which provides details of the current implementation of the Encina Connector resource adapter.
20. An overview of the non-managed environment, where the application clients directly use the resource adapter to access the Encina Servers is given in Appendix B.
21. You can use transaction processing software, such as CICS, Encina, or Tuxedo, to write these types of applications.
22. This section presents some background information about the architecture and interfaces that enable the J2EE and Encina environments to interact.
23. If one gateway server goes down for some reason, you can still continue to make connections and, hence, transactions with the Encina servers via the remaining gateway servers.
More similar words:
fencing,
uncinate,
sequencing,
financing,
sentencing,
influencing,
referencing,
refinancing,
conferencing,
financing gap,
self-financing,
debt financing,
lease financing,
direct financing,
bridge financing,
outside financing,
equity financing,
teleconferencing,
private financing,
deficit financing,
long-term financing,
internal financing,
external financing,
short-term financing,
cincinnati,
mincing,
dancing,
glancing,
bouncing,
convincing.