Synonym:
cringe,
draw back,
flinch,
recoil,
shrink.
Similar words:
win,
wing,
twin,
show in,
swing,
windy,
draw in,
winner.
Meaning: [wɪns] n. 1. the facial expression of sudden pain 2. a reflex response to sudden pain. v. 1. draw back, as with fear or pain 2. make a face indicating disgust or dislike.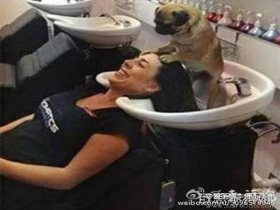 Random good picture Not show
1. I still wince at the thought of that terrible evening.
2. It makes me wince even thinking about eye operations.
3. He suppressed a wince as motion renewed the pain.
4. The barb of his wit made us wince.
5. She gave a wince as the nurse put the needle in.
6. The burn of the antiseptic made him wince.
7. I still wince when I think about that stupid thing I said.
8. I still wince at the memory of the stupid things I did.
9. Nathan's face tightened in a wince and he muttered something unintelligible as she smoothed on some antiseptic cream.
10. Seeing her wince, Michele lifted her, brushing her objections aside.
11. At first we would wince inwardly as eyes were averted from our faces when we opened conversation with another human being.
12. I wince every time I watch a two-stroke apparently trying to tear itself from the mountings.
13. With a smile Dexter noticed Blanche wince as soon as the swing door closed behind her.
14. Sometimes people would wince more from the coldness of the alcohol on the cotton wool than they would from the needle.
15. Some of the murders will make you wince.
16. He had a tendency to wince.
17. I want to wince with each blow thrown.
18. I wince myself,[http://Sentencedict.com] lanced with regret at the foolish vanity that led me to mention this prospect.
19. I wince, contemplating how many memorials our first sergeant has stood for in his lifetime.
20. Second, use the EVC in embedded system WINCE to complete information transmission.
21. Hour after hour, I wince and wonder how far the nearest hospital is.
22. Did I hurt you? - I thought I saw you wince.
23. I glanced over at Kip again and saw him wince when he weighed down on the pedal with his hurt foot.
24. It was a continual clanking, rotating sound, a whirring rhythmic, steel-against-steel sound that made your teeth wince.
25. The rank odour of sweat and urine made him wince.
26. It was the surprise and indignity of watching the yellow stain spread which made me wince.
27. Miguel scowled and the pain this caused made him wince.
28. We used to watch the game together and I'd suddenly see him wince in pain.
29. From that time, his anti-Semitism grew so shrill and scurrilous that its virulence still makes one wince.
30. It is based on open operation system such as WinCE, Symbian, Palm or Embedded Linux.
More similar words:
win,
wing,
twin,
show in,
swing,
windy,
draw in,
winner,
sewing,
wind up,
window,
throw in,
flowing,
blowing,
brewing,
wintery,
winsome,
dwindle,
owing to,
wind down,
swindle,
drawing,
left wing,
harrowing,
right wing,
following,
billowing,
in full swing,
sewing basket,
identical twin.