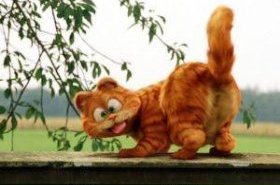 Random good picture Not show
1 That's a whale of a story.
2 He uses his daily column to whale away at the war.
3 A whale was found washed up on the shore.
4 A whale is a fish. True or false?
5 The whale thrashed the water with its tail.
6 The baby whale develops a thick layer of blubber to protect it from the cold sea.
7 The receding tide stranded the whale.
8 We saw a whale blowing a jet of spray high in the air.
9 He expressed his revulsion at/against/towards the whale hunting.
10 The kids had a whale of a time at the theme park.
11 The whale dived as the harpoon struck it.
12 Throw out a minnow to catch a whale.
13 They had a whale of a time at the funfair.
14 We had a whale of a time on holiday.
15 Norwegian whalers said yesterday they had harpooned a female minke whale.
16 Conservationists are trying to save the whale from extinction .
17 The blue whale is the largest living thing on the planet.
18 The blue whale is the world's largest living animal.
19 The whale dived to a depth of 300 meters.
20 The communicative ability of the whale is thought to be highly developed.
21 The whale is rich in blubber.
22 A whale bone was cast up on the beach.
23 A whale was thrashing the water with its tail.
24 Ahead,[sentencedict.com](www.Sentencedict.com) the whale breached the surface of the water.
25 Scientists are puzzled as to why the whale had swum to the shore.
26 The children had a whale of a time at the funfair.
27 After the kill the men and old women collect in an open space and eat a meal of whale meat.
28 In a storm, water spouts out of the blowhole just like a whale.
29 If you don't eat less, you'll end up looking like a whale!
30 We may live to see the extinction of the whale.
More similar words:
what,
but what,
somewhat,
half,
hallway,
what is more,
whatsoever,
behalf,
halfway,
shallow,
in half,
tale,
pale,
male,
sale,
challenged,
hallelujah,
scale,
sales,
on behalf of,
on sale,
female,
dealer,
for sale,
talented,
calendar,
equivalent,
Palestinian,
on a large scale.