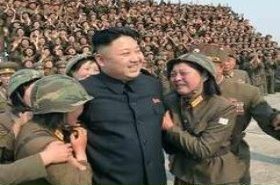 Random good picture Not show
1, The cat was wailing to be let out.
2, The howling wind sounded like the wailing of lost souls .
3, The little girl was wailing miserably.
4, The sick child was wailing miserably.
5, The boy was wailing for his mother.
6, There's no point wailing about something that happened so long ago.
7, The news caused great wailing and gnashing of teeth.
8, She was wailing for her lost child.
9, There's no use wailing about/over mistakes made in the past.
10, We were wailing but nobody had a tape machine.
11, The mourners followed the funeral procession, weeping and wailing.
12, The child was wailing loudly that she had hurt her foot.
13, A woman, prostrate with grief, lay wailing on the ground.
14, The ambulance sped off with its siren wailing.
15, Turn that dreadful wailing music off and put on something cheerful.
16, Ambulances raced by with sirens wailing.
17, The team were wailing over their defeat.
18, As they pass by,[http://sentencedict.com/wailing.html] a piteous wailing is heard.
19, You can hear the wind wailing in the chimney.
20, The child is wailing for the toy.
21, Police cars, their sirens wailing, accompanied the lorries.
22, A police car raced past with its siren wailing.
23, Tears and wailing marked a morning assembly at McClymonds Tuesday morning.
24, With sirens wailing and blue lights flashing the red fire engine sped through the city.
25, The Pope's visit to the Wailing Wall last Sunday marked the most rigorous test yet of his brotherly discourse.
26, Irritable, piteous wailing, even a snarling cry.
27, A child was wailing on one of the upper stories.
28, Our artillery opened up and we heard a fearful wailing and screeching.
29, A crowd of women followed the coffin, weeping and wailing.
30, I could just barely hear her yells and shouts, a thin wailing carried on the wind.
More similar words:
ailing,
ceiling,
multilingual,
boiling water,
mudslinging,
awaiting,
availability,
sling,
fling,
cling,
ruling,
curling,
inkling,
yelling,
milling,
rolling,
sibling,
linguist,
suckling,
buckling,
bungling,
stifling,
jostling,
bustling,
appalling,
quisling,
rambling,
darkling,
dwelling,
crawling.