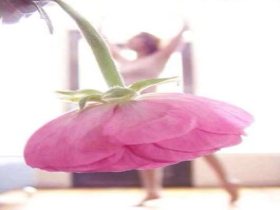 Random good picture Not show
1. When a man is wrapped
up in
himself he makes a pretty little package22.

2. Because of the fire, hundreds of houses went up in smoke.
3. He was left to sober up in a police cell.
4. Big waves will never build up in a small bay.
5. She sat up in bed, listening.
6. I'll heat it up in the microwave.
7. You'd better look it up in the dictionary.
8. We went up in a balloon.
9. They were all bunched up in the corner of the room to keep warm.
10. He grew up in a wealthy family.
11. The team can't afford to foul up in this game.
12. The demonstration broke up in tumult.
13. They got caught up in a street brawl.
14. Sheep kept getting tangled up in it and eventually the wire was removed.
15. I woke up in the night feeling cold.
16. Don't mix me up in your affairs.
17. We grew up in the countryside, surrounded by the beauties of nature.
18. A pigeon was cooing up in one of the elms.
19. I'll just look her phone number up in my address book.
20. He said he'd picked the woman up in a bar.
21. If she carries on shoplifting, she'll end up in jail.
22. Paul got caught up in the rat race and was never at home.
23. A buxom widow must be either married, buried or shut
up in
a convent.

24. Sorry I'm late, I didn't count on being held up in the traffic.
25. If you start with one small, positive thing and repeat it during the course of your day, you will begin to move into a more positive situation: positive thoughts, feelings, opportunities and people will start showing up in your life. With practice, you will find that over time, you will change your outlook and choose to be happy, irregardless of the events around you.
26. He's the last person I'd expect to be mixed up in something like this.
27. There is an unconscious heeling process within the mind which mends up in spite of our desperate determination never to forget.
28. She fled with her children, moving from neighbour to neighbour and ending up in a friend's cellar.Sentencedict.com
29. We watched the stars arriving for the awards ceremony dressed up in all their finery.
30. We wandered along the shore, stepping over the flotsam that had washed up in the night.
More similar words:
lupin,
supine,
lupine,
supinely,
well up in,
up in arms,
grouping,
supination,
up in the air,
porcupine,
porcupines,
go up in smoke,
come up in the world,
group insurance,
set up in business,
cupid,
pupil,
stupid,
rupiah,
groupie,
jupiter,
occupier,
marsupial,
occupied,
cupidity,
stupidly,
croupier,
stupidity,
unoccupied,
stupid person.