Synonym:
asinine,
dense,
dull,
foolish,
silly,
unintelligent.
Antonym:
bright.
Similar words:
jupiter,
preoccupied,
rapid,
rapidly,
insipid,
epidemic,
trepidation,
dilapidated.
Meaning: ['stuːpɪd /-tju-] n. a person who is not very bright. adj. 1. lacking or marked by lack of intellectual acuity 2. in a state of mental numbness especially as resulting from shock 3. lacking intelligence.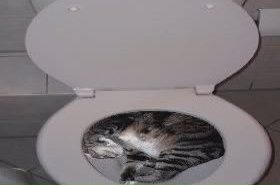 Random good picture Not show
1. When a
stupid
man is doing something he is ashamed of,he always declared that it is his duty.

2. When
stupid
man is doing something he is ashamed of, he always declares that it is his duty.

3. You stupid bugger! You could have run me over!
4. Oh sod off, you stupid git!
5. When I said some people are stupid, I wasn't referring to you.
6. I can't get this bloody stupid thing to work.
7. That was a stupid thing to say.
8. She was really stupid to quit her job like that.
9. You can't make me look stupid.
10. Love makes you stupid : whispers of love is a bunch of stupid, a love letter is silly talk, valentine is a little fool.
11. Though an uneducated man, Chavez was not a stupid one.
12. I was stupid enough to believe him.
13. It was a stupid thing to do, I admit.
14. It's his own stupid fault his car was stolen?he should have kept it locked.
15. He is as stupid as a donkey.
16. I'll never do anything so stupid again.
17. He made her feel insignificant and stupid.
18. He insulted her by calling her a stupid fool.
19. I felt really stupid when I realized what had happened.
20. Ha, ha, ha... She's so stupid.
21. She blushed at her stupid mistake.
21. Sentencedict.com is a sentence dictionary, on which you can find excellent sentences for a large number of words.
22. He was not stupid, just lazy.
23. If he's stupid enough to walk away, be smart enough to let him go.
24. What a stupid thing to do!
25. A blunt knife may be sharpened on a stone, but if a man is
stupid
there is no help for his stupidity.

26. The wise are instructed by reason; ordinary minds, by experience; the
stupid
, by necessity; and brutes, by instinct.

27. Calling somebody else fat won't make you any skinnier. Calling someone stupid doesn't make you any smarter. All you can do in life is try to solve the problem in front of you.
28. He spouts a load of pretentious nonsense and people are stupid enough to believe him!
29. Happiness is simple:You and I,sitting together,chatting,laughing out loud and doing sth. stupid.
30. I mucked up at the 13th hole and told myself that this was getting stupid.