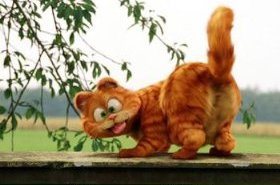 Random good picture Not show
1. Employees expect flexibility in the workplace.
2. Computers have brought dramatic changes to the workplace.
3. Women still face prejudice in the workplace.
4. There remain major inequalities of opportunity in the workplace.
5. A significant cause of stress in the workplace is a sense of powerlessness and lack of control.
6. Better workplace design can bring real gains in productivity.
7. The survey asks workers about facilities in their workplace.
8. The computer revolution has transformed the workplace.
9. The introduction of a tax on workplace parking is seen by many as the thin end of the wedge.
10. Sexual harassment in the workplace is not a trivial matter.
11. An overcrowded workplace can be a major source of stress.
12. Don't allow a minor irritation in the workplace to mar your ambitions.
13. Her company ran its own workplace nursery.
14. Smoking in the workplace is becoming less and less acceptable.
15. The problem of ageism in the workplace often goes unrecognized .
16. Conflict between management and workers makes for inefficiency in the workplace.
17. Union leaders are heading for victory in their battle over workplace rights.
18. He tried to open an account at the branch of his bank nearest to his workplace.
19. Women have yet to achieve full equality with men in the workplace.
20. Women's groups have demanded a nationwide assault on sexism in the workplace.
21. The association aims to sensitize employers to the problems faced by left-handed people in the workplace.
22. Each employee brings his or her own psychological baggage to the workplace.
23. We need effective strategies to combat sexual harassment in the workplace.
24. The company hired Bob to conduct an independent review of their workplace procedures.
25. The survey revealed that, for the first time(sentencedict.com), there are more women in the workplace than men.sentence dictionary
26. Management often turn a blind eye to bullying in the workplace.
27. The plan was designed to help women and minorities overcome discrimination in the workplace.
28. Many companies have imposed curbs on smoking in the workplace.
29. The government has been urged to legislate against discrimination in the workplace.
30. The report challenges them to examine how they conduct themselves in the workplace.
More similar words:
place,
in place,
replace,
placement,
out of place,
take place,
in place of,
replacement,
marketplace,
take the place of,
in the first place,
work,
works,
at work,
palace,
work up,
network,
worker,
workout,
work out,
work off,
work at,
paintwork,
workshop,
out of work,
framework,
the working class,
face to face,
fork,
pork.