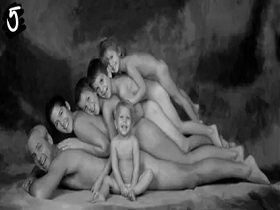 Random good picture Not show
1. Numbering well under 50, the eastern North Pacific right whale --which can reach up to 18 metres (60 feet) in length -- falls below theIUCN's threshold of likely viability as a species.
2. A southern right whale surfaces in the waters near the Argentinian village of Puerto Piramides on June 17.
3. Swimming off the coast of Argentina, a female right whale singles out just one of the suitors that are hotly pursuing her.
4. In the Arctic, the North Pacific right whale and polar bears are probably threatened the most by hybridization.
5. Off South Africa, a southern right whale Eubalaena australis takes a peek above water before heading back down to the depths.
6. Nowadays, despite being protected, the northern right whale is down to the last few hundred animals and faces the same fate.
7. The dead southern right whale washed up onto the quiet Kommetjie beach, 40 km (25 miles) south of the country's top tourist city nearly two weeks ago.
8. The right whale gets its name from whalers who deemed it a particularly good species to hunt, because it floats after being killed.
9. In chapter 15, "The Right Whale's Head," the narrator says that the Right Whale is a Stoic and the Sperm Whale is a Platonian, referring to two classical schools of philosophy.
10. The Southern Right Whale is almost indistinguishable from the closely related North Atlantic and the North Pacific Right Whales, with only some minor skull differences.
11. Since hunting of the Southern Right Whale ceased, stocks are estimated to have grown by 7% a year.
12. The Right whale is the only whale that is native to Georgia waters.
13. Veterinarians and others involved in the rescue rushed to New Jersey to examine a young Northern Right Whale found dead off Long Island hoping there would be clues to the sedation in an autopsy.
14. Marine Mammal - In 1985, Georgia adopted a state Marine Mammal, the Right Whale.
15. Central to this image is the eye of a baby southern right whale. The young whale sticks close to its mother as they navigate Patagonia's Nuevo Gulf before the spring migration to Antarctica.
16. An old painting shows villagers at sea using ladders to scale a slaughtered right whale.
17. A baby boom has given a lift to the endangered North Atlantic right whale, with a near-record number of births in the just-ended calving season(http://Sentencedict.com), according to researchers at the New England Aquarium.
18. Other species have been brought back from the brink of extinction, like the southern right whale and white rhinos, but only through the most intensive conservation efforts.
19. But they have never seen something so deeply embedded or tried to remove a line at sea from the notoriously powerful Right whale which can be dangerous when angry.
More similar words:
pilot whale,
the right way,
right-wing,
right wing,
rightward,
rightwards,
right-winger,
lightweight,
whale,
whaler,
whalebone,
tightwad,
blue whale,
gray whale,
sperm whale,
a whale of a,
grey whale,
might well,
fight with,
nightwear,
whale shark,
night watch,
straightway,
killer whale,
bowhead whale,
humpback whale,
night watchman,
right,
aright,
fright.