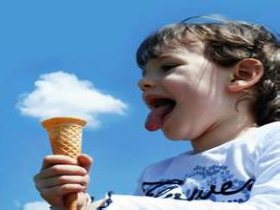 Random good picture Not show
1. At the time, this was a nonstarter in Pyongyang.
2. Pyongyang now warns that it may be forced to resume building nukes and missiles.
3. Laney said reports from Pyongyang indicate that private citizens are now engaged in black-market trading of a wide variety of goods.
4. The road between Seoul and Pyongyang is now totally blocked.
5. Liem had previously visited Pyongyang in 1977 as a private citizen.
6. Strategically, it left Pyongyang more vulnerable and more isolated than before.
7. A strict blackout was imposed in Pyongyang, and the populace was crowded into underground shelters as air raid sirens wailed.
8. So far, no material evidence has linked Pyongyang to the assassination attempt.
9. But the sale fell apart last month because Pyongyang could not pay before delivery.
10. Pyongyang claims that a year of floods and other natural disasters have left the country desperately short of rice.
11. The first of its kind between Washington and Pyongyang, the meeting of foreign ministers was the message.
12. If Pyongyang refuses, the allies will at least have taken a principled stand.
13. Pyongyang limited itself to rhetoric, and was cautious even in its comments about the dramatic developments in the South.
14. Pyongyang also wants to earn foreign currency from American tourists.
15. The test comes nearly two weeks after Pyongyang test-fired a short-range missile off its east coast.
16. This had been established in August 1949 inpart to promote the arguments for unification under the direction of Pyongyang.
17. Put another way, 24 million people are being held hostage to Pyongyang and Washington politics.
18. Gradually Seoul improved its proposal,[sentencedict.com/pyongyang.html] offering all table tennis and fencing events to Pyongyang.
19. There he campaigned in favour of the increasing numbers of people fleeing the Pyongyang regime.
20. Uninvited people were barred from even setting foot on the wide and well-tended road leading to his Pyongyang residence.
21. He came from a peasant family and was born near the city of Pyongyang in 1912.
22. The two countries also agreed to allow direct air flights from Pyongyang to Tokyo.
23. He left his wife, two sons and two daughters behind in Pyongyang.
24. This had been proved in the relationship between Moscow and Pyongyang since 1945.
25. Shevardnadze did not repeat in public or in his internal report his most emphatic statement in Pyongyang.
26. But the South's current president, Roh Moo -hyun, would be well-advised to play down expectations about his summit with Mr Kim in Pyongyang at the end of the month.
27. The Americans were gravely disturbed to see him improving links with Pyongyang, striding keen as mustard down the fluorescent pink carpet towards the potbellied little tyrant in his zipped-up uniform.
28. This is an aerial view of an ostrich farm near Pyongyang.
29. Such programs would help enmesh North Korea in greater cooperation with the outside world, with benefits that Pyongyang might be loath to abandon.
30. Seoul had abstained from three previous votes under a policy of non - confrontational engagement with Pyongyang.
More similar words:
spy on,
spongy,
mangy,
rangy,
tangy,
slangy,
yang,
yangon,
yangtze,
yangtze river,
long-range,
strong language,
long-range forecast,
copy out,
pyogenic,
pyoderma,
pyometra,
pyothorax,
zip your lips,
dungy,
dingy,
zingy,
mingy,
clingy,
stingy,
grungy,
hong kong,
springy,
stringy,
chang jiang.