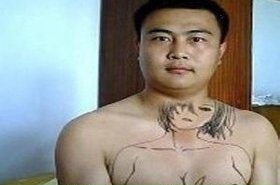 Random good picture Not show
1. One important clinical application of magnetoencephalography is for localizing focal epileptic foci.
2. Magnetoencephalography study is an important area of biomagnetic research.
3. Combined with evoked potential and magnetoencephalography, it could improved the site - specific accuracy.
4. Magnetoencephalography ( MEG ) like electroencephalography ( EEG ) is a functional imaging tool for medicine and fundamental investigations of brain function.
5. In the current study, published in the journal Autism Research, Dr Roberts used a magnetoencephalography (MEG), a scanner that detects magnetic fields in the brain.
6. Previous research has studied magnetic resonance imaging, or MRIs, and even magnetoencephalography, or MEGs, to see if changes in brain waves could potentially detect whether a child has autism.
7. Locating the sources of brain magnetic fields is a basic problem of magnetoencephalography(MEG).
More similar words:
electroencephalography,
electroencephalograph,
electroencephalogram,
magnetocardiography,
encephalon,
diencephalon,
sialography,
mesencephalon,
encephalopathy,
encephalomalacia,
encephalic,
anencephaly,
holography,
anencephalus,
encephalitis,
myelography,
pyelography,
crystallography,
magneto,
magneton,
cephalopod,
bicephalous,
cephalometry,
magnetometer,
magnetosphere,
cephalotaxus,
cephalosporin,
cephalopelvic,
electromagnetic interference,
physical geography.