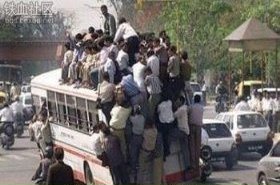 Random good picture Not show
(1) He leaned over her, removed her cheap hatpin and her old straw hat.
(2) She kept fidgeting with her bonnet, dropping her hat-pin, taking off her gloves and putting them on again.
(3) Then a stone parapet and bright white globes on poles like giant pearl hat-pins.
(4) Her black straw hat, secured by a beaded hatpin, had seen its best days long ago.
(5) She came out with a long hatpin.
(6) The hatpin projected from the back of her head like a trolley rod.
(7) Hatpin Urchin, by Kitaoka, dramatically demonstrates the importance of eye movements in the perception of this kinetic illusion. Sentencedict.com
(8) I have the hatpin yet at home.
(9) You can find the hatpin on the floor of the Library.
(10) I pulled the hatpin out and held my handkerchief over the bleeding.
(11) He picked up my white cloth hat and fastened it to my hair with a hatpin.
(12) Her black velvet hat was slightly askew, held in that position by her hatpin.
(13) Oh , to get through the Gate of Thanatos, you need a hatpin to pick the lock.
(14) Before I could stop her she had run this long hatpin through her nose, sideways, just above the nostrils.
More similar words:
meat pie,
on that point,
at that place,
at that precise moment,
nitpick,
nit-pick,
atp,
know what's what,
vent pipe,
dot pitch,
set piece,
test pilot,
nitpicker,
at par,
nit-picking,
compost pile,
nitpicking,
ATPase,
exhaust pipe,
perfect pitch,
at peace,
at pains,
upright piano,
what's what,
fat person,
flat pack,
heat pump,
at present,
heatproof,
be at pains.