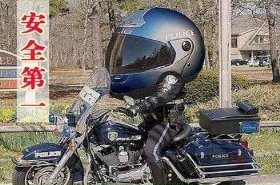 Random good picture Not show
1 The invalidity or enforceability of any provision hereof will not affect the validity or enforceability of any other provision.
2 Instead, it is a dialectical unification of "enforceability" and "non-enforceability", and an important principle of Marxism about ideological education.
3 The enforceability of such provision shall otherwise be unaffected and remain enforceable in all other jurisdictions.
4 The paper examines the significance of enforceability and adaptability in governing vertical alliances and their performance ramifications for suppliers.
5 This is the enforceability described in Coast Guard Data Element Naming Standards.
6 The validity. legality and enforceability of the remainder of this Contract shall not be affected, unless otherwise agreed.
7 Enforceability Though the agencies do not regard standards as strict limits, their enforceability is important.
8 Crucially, it is argued,[www.Sentencedict.com] international law lacks the necessary sanctions and hence the definitionally necessary characteristic of enforceability.
9 Leaving aside these qualifications, however, many choice theories introduce a further general limitation upon legal enforceability.
10 In the relationship between land circulation and economic development, land circulation is a natural process without enforceability. Otherwise, it may hider the development of rural economy.
11 Overall it can be said that a new entrant to the New Zealand business environment is unlikely to be met with any surprises about basic contract laws, contract enforceability or Court procedure.
12 The first issue to be considered is whether there is a bilateral investment treaty (BIT), a multilateral treaty or a local arbitration law that will assure the enforceability of an arbitration award.
13 Where a data message is used in the formation of a contract, that contract shall not be denied validity or enforceability on the sole ground that a data message was used for that purpose.
14 Netting may take several forms which have varying degrees of legal enforceability in the event of default of one of the parties.
15 Moral authority is the power that people obey voluntarily in their moral life, which has the characteristics of inductivity, persuasiveness and mental enforceability.
16 In "National Thoughts, " LordTownshend was worried about the poor, and paternalistically advocated removingthe enforceability in court of small amounts of debt in order to help theircondition.
17 The most critical factor to consider in making the decision regarding rules is to determine which option will best ensure the enforceability of an arbitral award.
18 General. If any provision of this agreement is held to be unenforceable, that shall not affect the enforceability of the remaining provisions.
19 In the event that any court shall deem any part of this Agreement to be void or unenforceable, that part shall be deemed severable and shall not affect the validity or enforceability of the remainder.
20 The Vendor shall do nothing during or after the termination of this contract which would adversely affect the validity or enforceability of the Trade Marks.
21 That does not invalidate the remaining provisions of this Deed nor affect the validity or enforceability of that provision in any other jurisdiction.
22 Furthermore, the rapidly changing listing rules of China and the weak enforceability of such rules have added to the complexity of the problem, which make foreign investors hesitate to move forward.
23 The traditional moral rules in current china obviously lack of force to tackle this issue while relevant policies and legal regulations not only were scattered but also show want of enforceability.
24 The provisions of this Agreement shall be deemed severable and the invalidity or unenforceability of any provision shall not affect the validity or enforceability of the other provisions.
More similar words:
enforceable,
traceability,
unenforceable,
replaceability,
permeability,
malleability,
manageability,
changeability,
impermeability,
exchangeability,
interchangeability,
ability,
enforce,
viability,
enforced,
enforcer,
stability,
liability,
notability,
usability,
inability,
reenforce,
pliability,
amiability,
operability,
disability,
tenability,
equability,
durability,
affability.