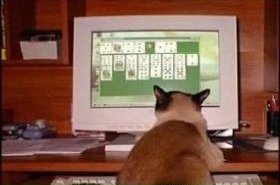 Random good picture Not show
1. Torture always dehumanizes both the torturer and his victim.
2. The years of civil war have dehumanized all of us.
3. It's a totalitarian regime that reduces and dehumanizes its population.
4. Printed exhortations can convey the same dehumanizing views; but print is limited in its manipulating power by the factor of delay.
5. Terkel says today's society has been dehumanized by technology.
6. No wonder the mere reminder of this dehumanizing principle is offensive to many blacks, particularly black women.
7. One woman writing anonymously to a women's magazine told of her distress at a particularly dehumanizing gynaecological examination.
8. Power without morality is a dehumanizing weapon. Freedom without morality is dangerous to human development.
Dr T.P.Chia

9. Either they are so dehumanized that they don't care or else they have learned to live comfortably with their guilt.
10. In both cases the result of improvement is a dehumanized landscape and something like a moral vacuum.
11. They would have to replace them for medical technicians, both dehumanized and mediocre with a superficial glaze of competence.
12. Writers of the time talked about how factories and mills dehumanized workers.
13. This seems to contradict the common belief that computers dehumanize the individual.
13. Wish you can benefit from our online sentence dictionary and make progress day by day!
14. Any genocidal movement that has left behind a written record has been shown to use the mechanism of disgust to dehumanize people and make them easier to kill.
15. Simply put, when we treat people as human resources, we begin to dehumanize the job.
16. Still, this book gives reasonable warnings about how technology could dehumanize us.
More similar words:
humanism,
human,
humane,
superhuman,
humankind,
human race,
human rights,
organize,
organized,
galvanize,
disorganized,
ionize,
agonize,
denizen,
colonize,
harmonize,
patronize,
recognize,
fraternize,
antagonize,
scrutinize,
urbanization,
organization,
synchronize,
truman doctrine,
organizational,
mania,
revolutionize,
maniac,
manifold.