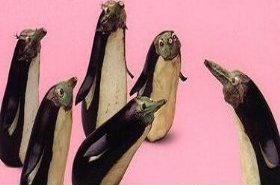 Random good picture Not show
(1) She travels in cyberspace by sending messages to friends around the world.
(2) The prospect of censorship in cyberspace has raised fears and sparked debates over decency and privacy.
(3) These two misfits link up through cyberspace and slowly find a connection.
(4) In cyberspace, newsgroups are the public bulletin-board areas where people talk about whatever interests them.
(5) A cyberspace scout sits in a dark room and then plugs a modem directly into his brain.
(6) In other words, cyberspace provides a means for individual expression that would not be appropriate or acceptable in real life.
(7) Several airlines are experimenting with selling tickets in cyberspace via silent auctions or last-minute fare deals publicized by e-mail.
(8) Exponentially reproducing pornographic images are populating cyberspace.
(9) There you have the original civilian population of cyberspace.
(10) A person's cyberspace avatar could have any desired appearance and behaviour.
(11) Cyberspace, says essayist and lyricist John Perry Barlow, is where conversations are conducted when two people talk on the telephone.
(12) You could virtually publish a thousand editions in cyberspace before you printed a single one.
(13) You can find the answer to almost any question in cyberspace.
(14) Students are discovering the endless amount of information in cyberspace.
(15) A new electronic link-up that will connect 500 hospitals around the world has checked into cyberspace.
(16) Future cities will exist not only as physical places[Sentencedict], but will also have a digital presence in cyberspace.
(17) Something similar may happen soon in the new frontier of cyberspace.
(18) Computers can construct and manipulate areas and objects in cyberspace, too, but they do so mostly under human guidance.
(19) Men see this as exercising their right to free speech, upholding a tradition in cyberspace forged by the early hacker community.
(20) That we owe this to the vast reach of cyberspace is indeed a sign of the times.
(21) There were no pats on the back for great places in cyberspace.
(22) Most computer-related businesses have some kind of presence in cyberspace.
(23) Hours later he punches a button on his computer and an electronic scream of rage races into cyberspace.
(24) The universal service fund also should provide a lift to libraries that are trying to launch themselves into cyberspace.
(25) The principle of copyright remains sound, but invoking it in cyberspace may be like invoking trespass laws in the Old West.
(26) But the CompuServe fiasco does underline two lessons about the emerging world of cyberspace.
(27) All this points to a sea change in the world of computers and cyberspace.
(28) Civil libertarians say such legislation would amount to censoring cyberspace.
(29) A hostile nation has attacked with the silent and invisible weapons of cyberspace.
(30) Human rights observers said it was the most swingeing clampdown that the world had known on the free use of cyberspace.
More similar words:
hyperspace,
space,
intersperse,
perspire,
pace,
spacious,
waterspout,
perspective,
perspiration,
perspicacious,
keep pace with,
membership,
cumbersome,
maybe,
face to face,
pack,
pact,
packet,
pack up,
packed,
impact,
pacify,
compact,
package,
pack ice,
prepack,
spare,
spat,
span,
pacifism.