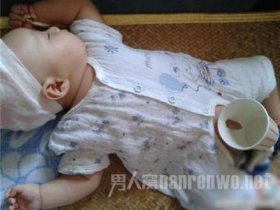 Random good picture Not show
1. It is the first step that
costs
.

2. Politeness
costs
nothing and gains everything.

3. The maintaining of one vice
costs
more than ten virtues.

4. The arithmetic of nuclear running costs has been skewed by the fall in the cost of other fuels.
5. When costs are cut product quality suffers.
6. A seven-piece place setting costs about £45.
7. We need to cut our advertising costs.
8. Costs have been reduced by 20% over the past year.
9. It costs a lot to feed and clothe five children.
10. Management is looking at ways of cutting costs.
11. The hotel costs £65 per person per night.
11. Sentencedict.com try its best to gather and make good sentences.
12. The system costs £99.95 including postage, packing and a 12-month guarantee.
13. Higher raw material costs have pushed up the price of many manufactured goods.
14. The company wants to keep down labour costs.
15. Civility costs nothing.
16. A huge plateful like that costs only 50 cents.
17. The good harvest that year cheapened the costs of some raw materials.
18. Only by keeping down costs will America maintain its competitive advantage over other countries.
19. The aim is to cut running costs by £90 million per year.
20. The insurance will cover the costs of repatriating you and your family in the case of an accident.
21. These costs are deductible from profits.
22. It costs double what it did.
23. It costs a bit more than I wanted to spend.
24. Both sides incurred costs of over £50000.
25. Costs are expected to double by the end of 2005.
26. The costs of pollution control must be considered.
27. The car parts themselves are not expensive, it's the labour that costs the money.
28. Most schools are extremely unwilling to cut down on staff in order to cut costs.
29. They raised prices and cut production, instead of cutting costs.
30. I really believe that it is possible to both improve customer satisfaction and reduce costs.
More similar words:
at all costs,
cost,
costly,
accost,
costume,
at any cost,
at the cost of,
the cost of living,
production cost,
opportunity cost,
last straw,
dust storm,
best-selling,
the last straw,
at first sight,
cosmetic,
macrocosm,
ecosystem,
bellicose,
cosmopolitan,
most,
host,
lost,
ghost,
boost,
hostel,
utmost,
frosty,
compost,
foster.