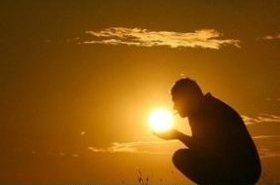 Random good picture Not show
1. He has translated her latest book into Korean.
2. The Korean ship was apparently undamaged.
3. Prices for Korean art have gone through the roof.
3. Sentencedict.com is a online sentence dictionary, on which you can find good sentences for a large number of words.
4. The continuing presence of American troops on Korean soil remains a very sore point with these students.
5. Korean peninsula lies to the west of Japan.
6. On July 12th, the South Korean President called for a peace treaty between the two states.
7. I know only a little bit of Korean.
8. Keller's debut novel is about a Korean woman who was sold into prostitution during World War II.
9. It has been proposed that Japanese and Korean are descendants of a common language.
10. The title is a loose translation of the Korean original.
11. Korean newspapers only have four pages, so stories have to be very much to the point.
12. The President met with top Korean businessmen.
13. Kim's native language is Korean.
14. The South Korean ruling Grand National Party is driven by factionalism and acts like a minority party despite having nearly two-thirds control of the unicameral National Assembly.
15. A Korean airliner was hijacked by two passengers and forced to fly to Tashkent.
16. SEALS were active in both the Korean and Vietnam wars as well as in Grenada , Persian Gulf (1987), panama (1989), and recently in Operation Desert Storm.
17. The U.S. and South Korean leaders met at the presidential retreat at Camp David.
18. State-controlled North Korean media say Mr. Clinton passed a verbal message from U. S. President Barack Obama to Mr. Kim during Tuesday's meeting.
19. His father died on North Korean soil.
20. Thailand in December seized a planeload of North Korean rocket-propelled grenades and other weapons apparently bound for Iran.
21. I find it interesting in Korean or Asian culture how they will immediately point the finger at someone else's weakness rather than first looking at their own faults.
22. North Korean leader Kim Jong Il told Russia's Itar-Tass news agency last week six-way talks should resume without preconditions.
23. Accordingly, modern Korean rice varieties have shorter and stiffer culm characters.
24. The Los Angeles riots reflected the bitterness between the black and Korean communities in the city.
25. Hip-hop, cowboy wind, and the wind wind wind, occupation, fur, all-match, hippie, ladies fashion, Korean, Japanese, what is it Fashion is the urban special logo, is a city in the vast city of special psychological needs.
26. The popularity of these cars signals the coming of age of the Korean auto industry.
27. Category navigation menu: you could switch menu language among English, Chinese, Japanese, Korean, Spanish and Thai.
28. A lotus-embroidered illusion blouse perfectly complemented a dramatic white ballskirt that featured a double Korean bow, her replacement for grosgrain ribbon this season.
29. They leave open with what determination Washington will pursue the elimination of the existing stockpile of North Korean nuclear weapons and fissionable materials.
30. At the time, we were told our group marked the 1000th U.S. citizen to visit the country since the end of the Korean War.
More similar words:
here and now,
here and there,
mean,
bean,
lean,
jeans,
one another,
peanut,
meantime,
European,
by all means,
by no means,
by means of,
by any means,
meanwhile,
core,
more,
meaningful,
before,
score,
forest,
no more,
or else,
for ever,
any more,
forehead,
restore,
explore,
come before,
foreigner.