Synonym:
administer,
ask,
petition,
put on,
request.
Similar words:
apply to,
apply for,
supply,
apple,
application,
supplier,
comply,
reply.
Meaning: [ə'plaɪ] v. 1. put into service; make work or employ (something) for a particular purpose or for its inherent or natural purpose 2. be pertinent or relevant or applicable 3. ask (for something) 4. apply to a surface 5. be applicable to; as to an analysis 6. give or convey physically 7. avail oneself to 8. ensure observance of laws and rules 9. refer (a word or name) to a person or thing 10. apply oneself to.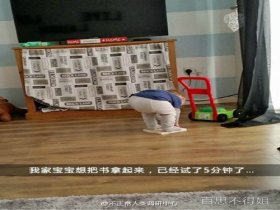 Random good picture Not show
(1)
Apply
yourself to true riches; it is shameful to depend upon silver and gold for a happy life.

(2) Apply pressure to the nose by pinching the nostrils firmly together.
(3) Places are strictly limited, so you should apply as soon as possible.
(4) Only genuine refugees can apply for asylum.
(5) You should apply in person / by letter.
(6) First apply shampoo to hair and then rinse thoroughly.
(7) Who is eligible to apply for membership of the association?
(8) When the paint is completely dry, apply another coat.
(9) Apply the paint with a fine brush.
(10) If you wish for further explanation, you'd better apply in person to the director.
(11) I want to apply for the job.
(12) He made up his mind to apply for membership in the Party.
(13) Both boys and girls can apply to join the choir.
(14) After you apply the oil, wait 20 minutes before wiping off any excess.
(15) The government intends to apply economic sanctions.
(16) People who apply for housing benefit must be means-tested.
(17) I apply to get into your life.
(18) Apply the glue liberally to both surfaces.
(19) Students apply for admission to a particular college.
(20) The findings of the survey apply equally to adults and children.
(21) You should apply immediately, in person or by letter.
(22) Directions: wet hair, apply shampoo and massage into a rich lather.
(23) One always has time enough, if one will apply it well.
(24) Apply the wallpaper paste with a roller.
(25) These principles apply equally in all cases.
(26) Apply some medicine to his wound.
(27) I want to bring out the secrets of nature and
apply
them for the happiness of man. I don't know of any better service to offer for the short time we are in the world.

(28) After 15 years in the USA, he has finally decided to apply for American citizenship. Sentencedict.com
(29) His good demeanor spoke well for him when he went to apply for the job.
(30) Tickets are limited and will be allocated to those who apply first.
More similar words:
apply to,
apply for,
supply,
apple,
application,
supplier,
comply,
reply,
imply,
simply,
sharply,
comply with,
happy,
happen,
appear,
appeal,
apparent,
approve,
appoint,
happily,
happen to,
approach,
appeal to,
approval,
apparently,
disappear,
approve of,
appointment,
appropriate,
appreciation.