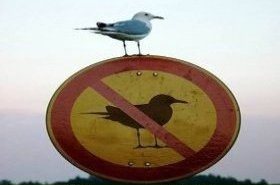 Random good picture Not show
1. I adopted a positive outlook on life.
2. The committee ultimately adopted his suggestions.
3. He took an oath of allegiance to his adopted country.
4. The motion was adopted/carried by a majority of six votes.
5. She adopted an elaborate disguise to help her pass through the town unrecognized.
6. They adopted an orphan as an heir.
7. The prime minister has adopted an inflexible position on immigration.
8. Over time, the technology is diffused and adopted by other countries.
9. She was forced to have her baby adopted.
10. They adopted western culture, institutions, and even clothing.
11. The family have adopted three children as their own.
12. The company has adopted a firm policy on shoplifting.
13. At the recent convention a declaration was adopted.
14. The child has now been legally adopted.
15. Parliament adopted a resolution calling for the complete withdrawal of troops.
16. Sally was adopted when she was four.
17. The act was adopted by an overwhelming majority.
17. Sentencedict.com try its best to collect and make good sentences.
18. The company has adopted a strict no-smoking policy.
19. He was adopted into a respectable family.
20. The UN Security Council unanimously adopted a resolution calling for a halt to hostilities.
21. After her escape from prison, Claire Potter adopted the alias Margaret Smith.
22. She was adopted as parliamentary candidate for Wood Green.
23. He's adopted a remarkably light-hearted attitude towards the situation.
24. Eventually all the British railway companies adopted the standard gauge of 4 feet 8 inches.
25. Dr Kennedy has been adopted as the party's candidate for South Cambridge.
26. In point of fact, she is their adopted daughter.
27. He was a wonderful father to both his natural and adopted children.
28. She was a wonderful mother to both her natural and adopted children.
29. A five-day week has found an immediate welcome and much popularity since it was officially adopted across the country.
30. The president spurned the tight security surrounding him and adopted a more intimate style of campaigning.
More similar words:
adopt,
adoption,
helicopter,
chapter,
AND operation,
opt,
opt for,
option,
optimum,
optimistic,
optic nerve,
ado,
adorn,
adore,
shadow,
shadowy,
head off,
meadow,
head on,
paradox,
avocado,
adorned,
bravado,
adoring,
ahead of,
a load of,
polka dot,
spread out,
foreshadow,
adorably.