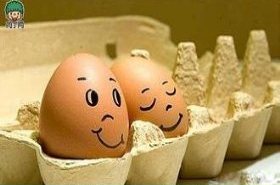 Random good picture Not show
1. The house had got woodworm and rising damp.
2. Woodworm had eaten away at the door frame.
3. Woodworm had eaten into most of the furniture.
4. The roof timbers were riddled with woodworm.
5. Unfortunately, the carved ceilings have suffered woodworm attack over the years.
6. You need to treat this wood for woodworm.
7. The beams are riddled with woodworm.
8. This ladder is riddled with woodworm.
9. It kills wet rot, dry rot and woodworm, and penetrates deeply to protect against future attack.
10. Spray on woodworm fluid following the manufacturer's advice,[Sentencedict.com] and replace the boards and then spray the top surface.
11. Apart from a bit of woodworm, the beam seemed solid enough, but the panel rang hollow.
12. Crowe offered a pathetic excuse about investigating woodworm infestation for his nature column, but I soon beetled the truth out of him.
13. Modern woodworm killing fluids are very efficient and will kill the insects at all stages of their life cycle.
14. This fact sheet does not cover treatment against woodworm and other wood boring insects.
15. I lifted the carpet to check the floorboards for damp and woodworm.
16. Those beams will need to be replaced; it looks as though woodworm has set in.
17. Once installed, they can not rot or be attacked by woodworm, and will never need painting.
17. Wish you will love sentencedict.com and make progress everyday!
18. The bamboo wall looked like a piece of furniture that had been ravaged by woodworm.
19. The collection, which included rare artefacts and manuscripts, was encased in the bubbles whilst the bookcases were treated for woodworm.
20. He made one of his jokes, something about dry-rot and woodworm.
21. Other guarantees may be supplied by a double glazing, damp-proofing or woodworm treatment company.
More similar words:
woodwork,
woodworking,
good word,
wormwood,
woodwind,
redwood,
deadwood,
wildwood,
hardwood,
roundworm,
food web,
hoodwink,
food waste,
goodwill,
good will,
good-will,
good weather,
floodwater,
bad word,
old world,
handwork,
wood,
send word,
roadwork,
headwork,
woody,
woods,
field work,
fieldwork,
wooden.