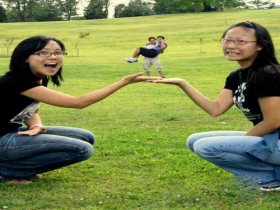 Random good picture Not show
1. Honour to
whom
honour is due.

2.
Whom
the gods love die young.

3.
Whom
God would ruin, he first deprives of reason.

4. He must needs go
whom
the devil drives.

5.
Whom
the Gods love die young.

6.
Whom
the gods destroy, they first make mad.

7.
Whom
a serpent has bitten a lizard alarms.

8.
Whom
a serpent has bitten fears a lizard.

9.
Whom
an adder bites, dreads a lizard.

10.
Whom
the gods wish to destroy, they first made mad.

11. He dances well to
whom
fortune pipes.

12. Those
whom
the gods love die young.

13.
Whom
we love best to them we can say least.

14. He is a good man
whom
fortune makes better.

15. I love you not for whom you are,(sentencedict.com/whom.html)but who I am when I'm by your side.
16. I met a man with whom I used to work.
17. Whom did you choose for our team leader?
18. A friend is someone with whom you dare to be yourself.
19. Bonds do not exist for those to whom naught is dear or not dear.
20. She's the woman whom I met in Greece.
21. From whom did you receive these flowers?
22. To whom did you give the book?
23. She disliked the president, whom she once described as an 'insufferable bore'.
24. Sundry distant relatives, most of whom I hardly recognized, turned up for my brother's wedding.
25. May its blessings lead into a wonderful year for you and all whom you hold dear.
26. for our ever-lasting friendship, send sincere blessings and warm greetings to my friends whom i miss so much.
27. Afterwards he spent five minutes with the President of whom he is an unashamed admirer.
28. They demanded a huge ransom for the return of the little girl whom they had kidnapped.
29. There was disappointment for our trio of 200 metre runners, all of whom failed to reach the final.
30. "I want to send a telegram." — "Fine, to whom?".