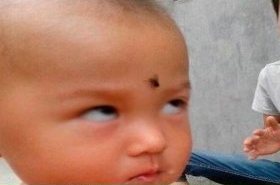 Random good picture Not show
1. They serve high quality food in a clean, well-lighted room.
2. A clean, well-lighted cafe was a very different thing.
3. Be prepared. Du our homework in a well-lighted study area with pencil and paper on hand.
4. Most places of employment are reasonably clean, well-lighted, heated during the winter and air conditioned in the summer.
5. Each urchin was placed in an otherwise empty, well-lighted tank and presented with two disk sizes, first a disk 2.3 inches (6 centimeters) wide and then one 3.9 inches (10 centimeters) wide.
6. You'd better park the car in a well-lighted area.
7. These classrooms are well-ventilated and well-lighted.
8. The cafe, which is a clean, well-lighted place, is actually a harbor for the lonely to place their hearts.
9. Go to a well-lighted area, away from the customer.
10. The online world will feel like a well-lighted place with shops, newsstands, and the like, where you can see other people and they can see you.
11. Park in a well-lighted area.http://sentencedict.com
12. Whereas the same horses often travel quite happily in the ordinary, well-lighted, double horse trailers drawn by a car.
13. When returning to your hotel or motel late in evening, be aware of your surroundings, stay in well-lighted areas , and use the main entrance.
14. Through the analysis of the three characters in the short story-A Clean, well-lighted Place, we can see the nucleus of Heningway's works: nothingness, death awareness and heroism.
15. Bold horizontal bands of black, white, and yellow pop out on a well-lighted sweetlips (Plectorhinchus polytaenia) in Indonesia.
16. My study habits have gone down the tubes. I started out working in a disciplined way at our quiet, well-lighted kitchen table. But I'm becoming frustrated with this thankless process.
17. Space should be provided for inspection, adjustment, and repair in clean, well-lighted, and temperature-controlled areas.
More similar words:
highlighted,
lighted,
blighted,
delighted,
unlighted,
delightedly,
highlighter,
lighter,
lighten,
blighter,
lighten up,
enlighten,
lightening,
sighted,
lamplighter,
enlightened,
weighted,
enlightening,
far-sighted,
benighted,
farsighted,
enlightenment,
unenlightened,
foresighted,
unweighted,
flight engineer,
might well,
taillight,
copyrighted,
long-sighted.