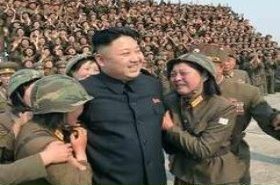 Random good picture Not show
1. The board can exercise its veto to prevent the decision.
2. The Ministry of Defence has the power of veto over all British arms exports.
3. The chairman has the right to veto any of the board's proposals.
4. The President has the power of veto.
5. Japan used her veto to block the resolution.
5. Sentencedict.com is a sentence dictionary, on which you can find excellent sentences for a large number of words.
6. For months there was a veto on employing new staff.
7. The President used his veto to override the committee's decision.
8. The British government used its veto to block the proposal.
9. Mother put a veto on our stayingout late.
10. The veto was a calculated political risk.
11. The president used the power of veto.
12. The nobles had a virtual veto against peasant candidates.
13. The Senate voted to override the President's veto of the proposed measures.
14. The veto has been a traditional instrument of diplomacy for centuries.
15. The White House says the president would veto the bill.
16. There have been threats to veto any legislation that comes down the pike.
17. The Opposition effectively have a veto on constitutional reform.
18. In theory the British government could use its veto to block this proposal.
19. The head teacher has the right of veto over management-board decisions.
20. The president has the power of veto over all new legislation.
21. The agreement became possible when Spain lifted its veto.
22. The president vetoed the bill, and the Senate failed by a single vote to override his veto.
23. The chairman has the power of veto on all decisions.
24. The Senate voted to override the president's veto.
25. Permanent members of the United Nations Security Council have a veto over any proposal.
26. Opponents are unlikely to be able to muster enough votes to override the veto.
27. The vote fell short of the majority needed for an override of the Governor's veto.
28. The Senate had a sufficient majority to override the presidential veto .
29. The teams were to operate by consensus, each having the power to veto decisions, none with the power to impose.
30. Although that would reduce the union block vote more drastically than other options, it would also give both sides a veto.
More similar words:
have to,
have to do with,
veteran,
inveterate,
give thanks,
active transport,
let off,
get out,
get on,
get off,
see to,
let out,
due to,
set off,
come to,
set out,
get out of,
take to,
get over,
close to,
skeleton,
adhere to,
agree to,
be able to,
get on with,
rhetoric,
set fire to,
come to life,
be close to,
milquetoast.