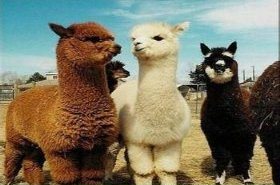 Random good picture Not show
1. Sift the anthers onto unglazed, permeable paper, such as newspaper or paper toweling, for drying.
2. Function: Each kind of food unbaked and unglazed pottery piece or roasts ripe .
3. Introduced the preparation of color glaze used in unglazed ware altering to green body.
4. CRISPY PIZZA: Buy unglazed terra-cotta tiles from a home-improvement store.
5. The painting on the unglazed pot has been applied without using a template, with fast brush movements which seem almost modern.
6. Terra-cotta objects are usually left unglazed and are often of a utilitarian kind, because of their cheapness, versatility, and durability.
7. Windows were unglazed to admit as much light and air as possible.
8. Introduced the preparation of color glaze used unglazed ware altering to green body.
9. At the end of foot, it should be unglazed, with rotation pattern, raked wide enough at the end of the lines can see the mastoid, which is almost every piece Yuan porcelain common characteristics.
10. Unglazed dense tile can be manufactured from kaolin clays at 1200 ℃ maximum firing temperature.
11. The great strength of the collection is the archaeological components unglazed stoneware from the first to the ninth century.
11. Sentencedict.com try its best to gather and make good sentences.
12. It was at this time that potters in Yixing in what is now Jiangsu Province in eastern China first created an unglazed teapot made of brown or red stoneware for seeping tea leaves.
13. One solar method of heating water uses glazed or unglazed collectors.
14. The metal band around the mouth is made of a copper alloy. Apart from its decorative use, it also smoothed the rough, unglazed rim.
15. My motivation of artistic creation lies in the relation among artist, artistic works and society. Unglazed potteries prepared in the earthen kiln are the typical styles of my works.
16. All pots are made by hand on a potter's wheel and left unglazed so that the pot can absorb the flavor of the tea.
17. Instead we use a hollow diamond core drill to remove two cylinder shaped cores from the base or other unglazed part of the object.
18. There also exist the difference between pottery and porcelain, glazed and unglazed.
More similar words:
glazed,
glaze,
glazer,
deglaze,
glaze over,
sunglass,
young lady,
sunglasses,
unglamorous,
laze,
blaze,
blazer,
ablaze,
blaze up,
blaze away,
set ablaze,
blaze a trail,
trailblazer,
glazing,
glazier,
fazed,
razed,
dazed,
mazed,
amazed,
crazed,
grazed,
dazedly,
double glazing,
bungle.