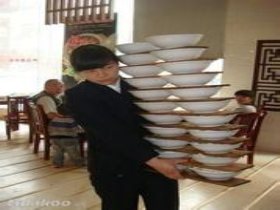 Random good picture Not show
1. The speedometer showed that we were doing 50 miles per hour.
2. The speedometer was rocking between 60 and 65.
3. Daylight is worse; the red indicator on the speedometer fades out of sight, and the red illumination is invisible.
3. Sentencedict.com is a sentence dictionary, on which you can find good sentences for a large number of words.
4. The speedometer is faulty.
5. Mileage on the speedometer had been clocked as only 30.7.
6. The speedometer was touching 120 mph.
7. The speedometer was touching 90.
8. Ralph squinted, straining to see the speedometer.
9. The speedometer was indicating 95 mph.
10. The speedometer needle swung wildly back and forth.
11. The speedometer inched upwards as she drove faster.
12. Miguel traced the speedometer with a finger.
13. Our special speedometer shows that the relative speed between the two trains is 20 mph.
14. The speedometer, tachometer, trip meter, fuel gauge and other indicators are set in optimum position to keep the field of vision clear.
15. The speedometer clicked off the mileage as they drove on.
16. Well, the speedometer is worn out.
17. Road vehicles. Speedometer. Quick setting power take-off.
18. When the digital speedometer in the car hits 231 km/h, the Japanese businessmen sitting across from me look up from their laptops and nod in approval.
19. The instrument that measures the speed is a speedometer.
20. It has got a water bottle, a milometer, a speedometer, a yellow saddle, and very thin racing wheels.
21. The blinkers only work occasionally, the steering is erratic, and the speedometer is inaccurate.
22. The fork-lift truck was not fitted with either wing mirrors or a speedometer.
23. Suddenly conscious that he was flashing past vehicles which appeared to be dawdling, he glanced at the speedometer.
24. But you'd need a theodolite and some lasers to spot any movement whatsoever from the speedometer.
25. For plotting a course you had to have an accurate speedometer.
26. Any of various devices that indicate measurement, such as a speedometer or a taximeter.
27. We are seated in one of the trains, and with us we have a special speedometer that measures their relative speed.
28. Since the trains are traveling at the same speed, their relative speed is zero; the speedometer therefore reads "0."
29. During the next two decades, he lived off the royalties from his speedometer.
30. You can define the excessive speed of your motor - car by a speedometer.
More similar words:
kilometer,
speed,
speed up,
at full speed,
meter,
cemetery,
come to terms with,
weed out,
feed on,
speech,
come down,
domestic,
comet,
come to,
come true,
sometime,
veteran,
sometimes,
come to life,
something,
come through,
something of,
inveterate,
deteriorate,
something else,
something like,
come home,
peer,
peel,
random.