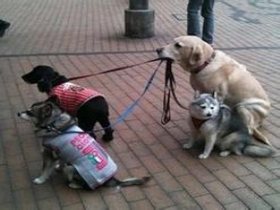 Random good picture Not show
1. The boss pouched all the money.
2. Ill health had pouched the loose flesh under his eyes.
3. She wears a dress pouched over a belt.
4. The mail was sorted and pouched by 6 a.m.
5. She pouched her lips at her father's words.
6. Researchers say the sniffing powers of the African pouched rat can help detect TB in sputum samples more efficiently and at a lower cost than lab technicians using microscopes.
7. The mail was sorted and pouched by midnight.
8. Studies suggest that the Gambian pouched rat can do better.
9. Kofi the Gambian pouched rat is the latest weapon in the battle against landmines in Africa, the Daily Mail reported.
10. The Gambian pouched rat apparently can smell the difference between tuberculosis bacilli and the myriad other germs that inhabit human phlegm.
11. He pouched the pack of cigarettes.
12. She pouched the cloth.
13. His face pouched and seamed.
14. The monkey pouched its cheek.
15. The postman pouched the letters.
15. Sentencedict.com is a sentence dictionary, on which you can find excellent sentences for a large number of words.
16. Researchers at a non-profit medical research facility in Tanzania, called APOPO had a hunch about the African pouched rat.
17. For instance, in 2003 an outbreak of monkeypox affected around 20 people in the US midwest, traced to imported Gambian pouched rats from Africa.
18. He aa mane of greasy grey hair, his face pouched and seamed, with thick negroid lips.
19. You could still buy all the duikers, pangolins, pythons, pouched rats, and porcupines necessary to make a fancy stew—but not monkeys.
20. What do you get if you cross a chicken with a kangaroo? Pouched eggs.