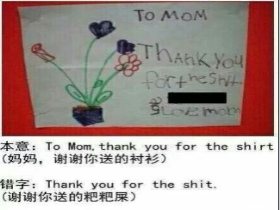 Random good picture Not show
1 His mannerisms bear a strong likeness to those of his father.
2 He's got some very strange mannerisms.
3 Mannerism is characterized by a distortion of proportions and perspective.
4 Everyone has their own little quirks and mannerisms.
5 He has this irritating mannerism of constantly scratching his nose.
6 He has the same mannerisms as his father.
7 He's taken on some irritating mannerisms.
8 John took off his boss's mannerisms.
9 His mannerisms are more those of a preoccupied math professor.
10 He's copied that mannerism from his brother.
11 Roz has adopted one or two funny mannerisms since she's been away.
12 I found myself copying him and his mannerisms.
13 Her striking mannerisms detract from the reality of the character.
14 Negative comments about mannerisms, body build, appearance, interests,(www.Sentencedict.com) and personality traits should be avoided.
15 His eyes sparkled with delight as her mannerisms and voice reminded him of just how attractive he found Englishwomen.
16 Miguel lit a cigarette with a suave mannerism that had been well rehearsed.
17 Although they're full of droll talk and amusing mannerisms, they are still necromancers.
18 In accent, mannerism and habit of mind he appeared to be completely Eastern European.
19 He used such mannerism as " er " and " uh " to fill in a pause.
20 Her British accent is just a mannerism picked up on her visit to London.
21 Typical or indicative of prayer mannerism, gesture, or facial expression.
22 In accent and mannerism he appeared to be completely Eastern European.
23 Hard working. have the strong responsibility and professional mannerism.
24 We've spent so much time together that we've picked up each other's mannerisms.
25 Alfred Molina's Shannon comes over as an assemblage of mannerisms rather than a man whose behaviour arises from dissipation and anguish.
26 This taught us how to tell what a person is feeling by merely observing their body language and facial mannerisms.
27 For one thing, the production is blessed with Cleese, who pulls out his characteristically deranged mannerisms.
28 An ethical sympathy in an artist is an unpardonable mannerism of style.
29 No artist has ethical sympathies . An ethical sympathy in an artist is unpardonable mannerism of style.
30 For example, a lot of factors had affected La Tour, such as: social background of his age, Mannerism , Classicism , Caravaggio, Baroque and religious factor.
More similar words:
manner,
manners,
good manners,
well-mannered,
in a manner of speaking,
cannery,
banner,
scanner,
planner,
manned,
unmanned,
mannequin,
consumerism,
annex,
anneal,
annexe,
banned,
channel,
meanness,
canned goods,
annexation,
inner,
channelling,
dinner,
sinner,
winner,
runner,
nunnery,
thinner,
beginner.