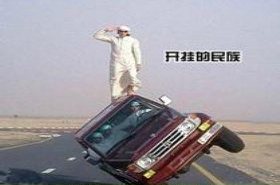 Random good picture Not show
(1) We came to say hello as we were passing through.
(2) "Hello, Maria," he said, and she blushed again.
(3) Let's go and say hello to him.
(4) 'Oh, hello,' said Eileen, with forced brightness.
(5) Hello, Paul. I haven't seen you for ages.
(6) Please say hello to John for me.
(7) Don't be shy-come and say hello.
(8) I want to be his favorite hello and his hardest goodbye.
(9) Hello 2014!May all my wishes come true.
(10) Hello, this is the Park Restaurant. May I help you?
(11) She actually condescended to say hello to me in the street today.
(12) Hello, operator? Could you put me through to Room 31?
(13) I stood up to say hello and spilt my drink in the process.
(14) I said hello but she looked straight through me.
(15) Promise you'll look in and say hello when you have time.
(16) He told me that I would not hello the manager if he hadn't helloed me.
(17) You didn't remember her birthday? Hello!
(18) Stanley[Sentencedict.com], come and say hello to your nephew.
(19) I said hello to her, but she ignored me completely!
(20) I rang up just to say hello.
(21) Hello - may I speak to Anne?
(22) Well, hello there ! I haven't seen you for ages.
(23) Hello stranger, I haven't seen you for weeks!
(24) Hello Freddy, it's only me, Maxine.
(25) first name, if you know them well:Hello, Maria.
(26) If you're brave enough to say GOODBYE, life will reward you with a new HELLO.
(27) She passed me in the street without even saying hello.
(28) Most people recognise the need to pay a golden hello to attract the best.
(29) He popped his head around the door and said hello.
(30) We were passing through, so we thought we'd come and say hello.
More similar words:
shell,
sell off,
sell out,
yellow,
tell on,
smell out,
dwell on,
smell of,
shelf,
help,
tell,
sell,
well,
cell,
bell,
yell,
shelter,
helmet,
swell,
spell,
cannot help,
helpful,
as well,
seller,
nonetheless,
and the like,
to the life,
well known,
well-known,
in the least.