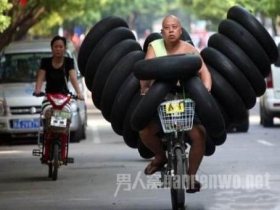 Random good picture Not show
1. I was on dialysis for seven years before my first transplant.
2. He has been on dialysis for the past three years.
3. When the uremia is severe enough to warrant dialysis, this therapy usually results in a correction of the serum calcium concentration.
4. In chronic renal failure, hypercalcemia is a common complication in dialysis patients.
5. July 1993 -- Erma goes on dialysis after her kidneys stop functioning.
6. He had a kidney transplant, 16 other operations and almost two years on dialysis.
7. Fresenius' renal unit manufactures dialysis equipment.
8. The amateur actor was born with only a third of a kidney and has been on dialysis for the past four years.
9. She went on dialysis and discovered her life as a high school physical education teacher and athlete would be severely restricted.
10. Treatments, including dialysis and blood transfusion, failed, and Rash died of heart failure.
11. Patients deteriorating to the point when renal dialysis is considered should be withdrawn from the transplant list.
12. One of the H pylori negative patients was on maintenance haemodialysis and eight were on continuous ambulatory peritoneal dialysis.
13. Removal of water salts from fine sediments is best achieved using dialysis.
14. Medicare pays $ X for each kidney dialysis[Sentence dictionary], $ Y for a double heart bypass.
15. A kidney, thought to be perfectly healthy was transplanted into a patient on chronic dialysis.
16. The sources for the elevated serum calcium in dialysis patients are multiple.
17. A transplanted kidney failed her a year later; she has been on dialysis three times a week ever since.
18. The alternatives are then dialysis with a low-bicarbonate or acetate dialysate, or treatment with hydrochloric acid.
19. He spent three hours, three times a week on a kidney dialysis machine.
20. Make your own kidney dialysis machine using an old cereal packet, some Sellotape and a used toilet roll.
21. Objective To investigate the clinical effect of Shenkang Injection in treating CRF and control process of it, slowing down and decreasing the numbers of dialyses .
More similar words:
dialyse,
analyses,
paralyses,
dialysis,
dialysate,
hemodialysis,
haemodialysis,
dialysis machine,
electrodialysis,
analyse,
catalyse,
analyser,
paralyse,
paralysed,
breathalyser,
media analysis,
dialyzer,
financial analyst,
financial analysis,
lyse,
lysed,
holy see,
polysemy,
the holy see,
hydrolyse,
polysemous,
silly season,
analyst,
lysergic acid,
polysemantic.