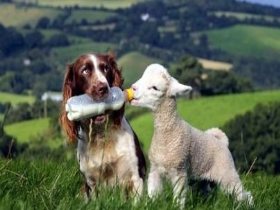 Random good picture Not show
1. Cuttlebone can be used as a medicine to stanch bleeding.
2. The effect of cuttlebone on chondrocyte proliferation was examined by MTT assay.
3. The dorsal surface of its cuttlebone is yellowish and evenly convex.
4. By inductively coupled plasma atomic emission spectrometer (ICP-AES) , the contents of the metal elements in the cuttlebone are tested to assess the toxicity.
5. Some of us keepers and breeders will be thinking that we have no problems because our birds have access to cuttlebone or they get oyster shell grit or crushed egg shells or chicken bones.
6. The results show that the chemical component of the cuttlebone is CaCO_3 and the crystal type is aragonite.
7. Methods: Hot-water extraction method was optimized by orthogonal designing and was used to extract crude polysaccharides from cuttlebone.
More similar words:
scuttlebutt,
cuttle,
scuttle,
shuttle bus,
cut to the bone,
cuttlefish,
scuttle away,
coal scuttle,
little by little,
anklebone,
whalebone,
triple bond,
knucklebone,
double bond,
male bonding,
suttle,
scuttling,
shuttle,
little brother,
convertible bond,
bluebottle,
wine bottle,
little bighorn,
hit the bottle,
cattle breeding,
shuttlecock,
space shuttle,
shuttle diplomacy,
tittle-tattle,
ebon.