Synonym:
comprise,
consist of,
control,
curb,
hold,
include,
involve,
restrain.
Similar words:
container,
maintain,
confrontation,
on the contrary,
retain,
obtain,
sustain,
certain.
Meaning: [kən'teɪn] v. 1. include or contain; have as a component 2. contain or hold; have within 3. lessen the intensity of; temper; hold in restraint; hold or keep within limits 4. be divisible by 5. be capable of holding or containing 6. hold back, as of a danger or an enemy; check the expansion or influence of.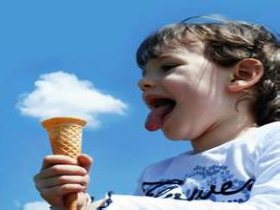 Random good picture Not show
1. The regional editions of the paper contain specific information for that area.
2. I am a does not contain any additives lunatic.
3. Most wines contain between 10% and 15% alcohol.
4. Nebulae contain very large amounts of ionized gas.
5. Some mushrooms contain a deadly poison.
6. To explain this, they hypothesise that galaxies must contain a great deal of missing matter which cannot be detected.
7. Our products contain no artificial preservatives or colourings.
8. This brand of tinned food does not contain artificial coloring.
9. He could hardly contain his fury.
10. This drink doesn't contain any alcohol.
11. Doctors are struggling to contain the epidemic.
12. It might contain something of value.
13. Her blood was found to contain poison.
14. The records contain the bank details of all employees.
15. UN peacekeepers are struggling to contain the escalating violence.
16. Most fertilizers contain nitrogen and phosphates.
17. The offspring contain a mixture of the genetic blueprint of each parent.
18. Tomorrow's papers will contain full details of the case.
18. Sentencedict.com try its best to collect and build good sentences.
19. He struggled to contain his resentment.
20. The liquid was found to contain 7.4g of phenylamine.
21. The little boy couldn't contain his urine any longer.
22. Although most condoms contain spermicide, there are some manufactured without.
23. Ensure that your diagrams contain the appropriate level of detail.
24. Magazines often contain caricatures of well-known film stars.
25. Does the sentence contain an adverb?
26. The food was analysed root and branch and found to contain small amounts of poison.
27. More than a hundred firemen are still trying to contain the fire at the plant.
28. At the sight of this cruelty, they could hardly contain their anger.
29. The government warned that police would take tougher measures to contain the trouble.
30. The lines 'She walks in beauty, like the night...' from Byron's poem contain a simile.
More similar words:
container,
maintain,
confrontation,
on the contrary,
retain,
obtain,
sustain,
certain,
curtain,
captain,
uncertain,
for certain,
certainly,
retaining,
sustainable,
certainly not,
uncertainty,
control,
contest,
context,
contend,
confront,
contract,
continue,
contrast,
continent,
continued,
contribute,
entertainment,
constraint.