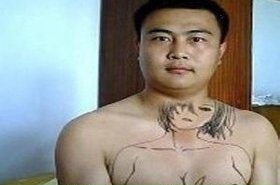 Random good picture Not show
1, The organization has a large annual budget.
2, Don't forget to budget for the cost of textbooks.
3, A mere 2% of their budget has been spent on publicity.
4, There are few surprises in this year's budget.
5, They're ready to cut the federal budget deficit for the next fiscal year.
6, Congress is continuing to oppose the President's healthcare budget.
7, The defence budget was still growing.
8, The work was finished on time and within budget .
9, We decorated the house on a tight budget .
10, Only a small portion of the budget is spent on books.
11, This year's Budget looks set to be a precarious high-wire act for the Chancellor.
12, The firm has drawn up a budget for the coming financial year.
13, The training budget had been trimmed by £10 000.
14, He got into a tangle with his budget figures.
15, Next year's budget will have to be drastically pruned.
16, They spend a fair slice of the budget on research and development.
17, The budget provided for a total expenditure of £27 billion.
18, To what extent will the budget have to be modified?
19, Rising budget deficit is beginning to bite.
20, The British-produced film was made on a shoestring budget.
21, The child-care bill is to be tacked on to the budget plan now being worked out in the Senate.
22, The department made a nip here and a tuck there(sentencedict.com), but they were still way over budget.
23, The Chancellor of the Exchequer is expected to announce tax cuts in this year's budget.
24, Salaries take up a considerable portion of our total budget.
25, See that you are careful with money and work to a budget.
26, The minister appealed to the Cabinet not to target her comparatively tiny budget of £4 billion.
27, His council had had to perform miracles on a tiny budget.
28, I'd like us now to turn our attention to next year's budget.
29, They warned the Chancellor that raising taxes in the Budget could choke off the recovery.
30, Japan is in the enviable position of having a budget surplus.