Antonym:
sister.
Similar words:
brown,
broad,
bronze,
broker,
carrot,
protest,
protein,
eyebrow.
Meaning: ['brʌðə] n. 1. a male with the same parents as someone else 2. a male person who is a fellow member (of a fraternity or religion of other group) 3. a close friend who accompanies his buddies in their activities 4. used as a term of address for those male persons engaged in the same movement 5. (Roman Catholic Church) a title given to a monk and used as form of address.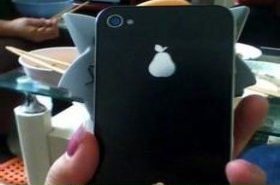 Random good picture Not show
1. A father is a treasure, a
brother
is a comfort, but a friend is both.

2. We can live without a
brother
, but not without a friend.

3. His brother was killed in a shooting incident last year.
4. One brother is a cashier and the other sells.
5. My brother is in his thirties.
6. Is your brother still in the navy?
7. Divide the cake with your brother.
8. Besides a father she has a younger brother to support.
9. Our baby brother is an addition to our family.
10. My brother and I differ in many ways.
11. My mother made a sketch of my brother reading a book.
12. His brother cuffed him playfully round the head.
13. He was like a brother to me .
14. I have received a letter from my brother.
15. I often dreamed of my younger brother soon after I left home.
16. Fashion, is a kind of aesthetic view. Brother is a punk, you satisfied.
17. My brother is an officer in the Navy.
18. His little brother ruffled up the bed every day.
19. You're always mixing me up with my twin brother.
20. Bill idolizes his big brother, who is a professional footballer.
21. When her brother was criticized she leapt to his defence.
22. My brother go to the local school.
23. Betty is as clever as her brother Tom.
24. My brother is a great reader.
24. Sentencedict.com try its best to collect and build good sentences.
25. It is a gift for my brother.
26. Oh, so you're Peter's younger brother.
27. Her brother runs a record shop in Chester.
28. If you wish to succeed, you should use persistence as your good friend, experience as your reference, prudence as your
brother
and hope as your sentry.

29. When he left school, he went into business with his brother.
30. She added a PS to say 'hi' to my brother.
More similar words:
brown,
broad,
bronze,
broker,
carrot,
protest,
protein,
eyebrow,
protocol,
broadcast,
protective,
protection,
at home and abroad,
other,
both,
mother,
others,
tooth,
bother,
another,
booth,
smooth,
and others,
nothing,
one another,
so that,
each other,
other than,
cannot help,
mothering.