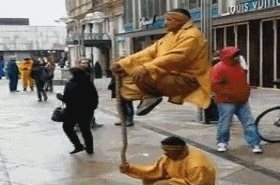 Random good picture Not show
1. Not boring white or dark blue broadcloth, but in an explosion of colors and fabrics, from stretch denim to corduroy.
2. The heavy, dark-blue broadcloth coat would not go into the suitcase.
3. A nice black broadcloth is what little girls wear.
4. Opening Aunt Pitty's closet she removed a black broadcloth cloak, a thin fall garment which Pitty used only for Sunday wear, and put it on.
5. He was dressed in black broadcloth, a tall man, towering over the officers who stood near him, bulky in the shoulders but tapering to a small waist and absurdly small feet in varnished boots.
6. He was an elderly man dressed in an ancient broadcloth suit and polished shoes.
7. She had been on the front porch and he had ridden up the long avenue, dressed in grey broadcloth with a wide black cravat setting off his frilled shirt to perfection.
8. Caps should only be made of black cotton poplin, broadcloth, rayon, or silk, to match gown they are to be used with.
9. He was dressed in his one black suit of broadcloth.
More similar words:
broadcast,
broadcasted,
broadcaster,
bedclothes,
broadcasting,
live broadcast,
radio broadcast,
National Broadcasting Company,
blood clot,
broad,
abroad,
road construction,
broadly,
broadway,
broaden,
get abroad,
broadband,
broadsheet,
broadness,
broadside,
broad jump,
broadsword,
broadening,
clothe,
cloth,
broad-leaved,
broad-minded,
broadminded,
clothes,
clothed.