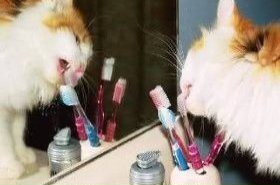 Random good picture Not show
1. A lion at home, a mouse
abroad
.

2. The conference delegates included representatives from abroad.
3. 'Is he still abroad?' 'I presume so.'
4. He stands a fair chance of going abroad.
5. He went abroad to preach Christianity to the heathen.
6. If you live abroad it helps to know the local lingo.
7. They were domiciled abroad for tax purposes.
8. We can't afford to go abroad this summer.
9. I shall decide for going abroad later.
10. The exhibition reflected concurrent developments abroad.
11. Someday I'd like to travel abroad .
12. The interests of British citizens living abroad are protected by the British Embassy.
13. She was seriously contemplating working abroad.
14. They evade paying taxes by living abroad.
15. Since 1954 Japan has never dispatched military personnel abroad.
16. Is it a possibility that you will work abroad?
17. All my near relations live abroad.
18. His experience abroad provides a wider perspective on the problem.
19. Ships were registered abroad to circumvent employment and safety regulation.
20. He returned to Britain in 1939(http://sentencedict.com), having resided abroad for many years.
21. Dry bread at home is better than roast meat
abroad
.

22. People often simply abandon their pets when they go abroad.
23. He is now retiring from political life and has gone abroad.
24. A car of comparable size would cost far more abroad.
25. She remained bitterly opposed to the idea of moving abroad.
26. A massive exodus of doctors is forcing the government to recruit from abroad.
27. I casually mentioned that I might be interested in working abroad.
28. The firm has identified 60 potential customers at home and abroad.
29. You mentioned in your letter that you might be moving abroad.
30. His plan is to get a degree in economics and then work abroad for a year.