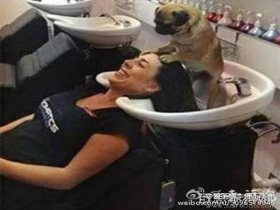 Random good picture Not show
1. He who receives a
benefit
should never forget it; he who bestows one should never remember it.

2. We should never remember the
benefit
we have offered nor forget the favour received.

3. If you confer a
benefit
, never remember it; if you receive one, remember it always.

4. He couldn't see the benefit of arguing any longer.
5. The company plans to beef up our fringe benefit.
6. The new regulations will be of benefit to everyone concerned.
7. In any case, we could halve the benefit.
8. For maximum benefit, take the tablets before meals.
9. It will be to your benefit to arrive early.
10. People would benefit greatly from a pollution-free vehicle.
11. People who apply for housing benefit must be means-tested.
12. That was a health programme to benefit everyone.
13. They labour assiduously for the benefit of future generations.
14. Benefit is calculated on the basis of average weekly earnings.
15. People doing yoga benefit from an increased feeling of well-being.
16. The creation of new playgrounds will benefit the local children.
17. Will the AIDS patients benefit by the new drug?
18. Medically, we will derive great benefit from this technique.
19. It is said Yogo is of great benefit to human health.
20. Chinese people benefit a lot from the open-up policy.
21. It is certainly worth checking up on your benefit entitlements.
22. Females and cubs clearly derive some benefit from living in groups.
23. With the benefit of hindsight , we would do things differently.
24. How differences between men and women might be used for our mu-tual
benefit
in everything from our relation with one another to a better undrestanding of how our brains work.

25. I feel that women in all types of employment can benefit from joining a union.
26. Not making a will can have serious consequences for the people you might wish to benefit.
27. From an economic point of view , the new development will benefit the town greatly.
27. Sentencedict.com try its best to collect and make good sentences.
28. You need to spend at least a week there to get the full benefit .
29. I had mixed feelings when I learned of your new assignment. Although we will miss you, we have to admit that management has made a wise choice in placing you where they can benefit most from your talents. We will long remember the hard work and happy moments we have shared. You have been a great team member. Best wishes and keep up the good work.
30. In 1986 more than three million were receiving unemployment benefit.
More similar words:
benefit from,
beneath,
in effect,
bend,
bench,
fit to,
outfit,
define,
deficit,
fit into,
fitness,
of itself,
nonprofit,
definition,
definitely,
gene,
scene,
the first person,
energy,
genetic,
in the first place,
listener,
generate,
generous,
awareness,
in general,
entrepreneur,
generation gap,
effectiveness,
the general public.