Synonym:
ban,
block,
counter,
exclude,
forbid,
obstruct,
pole,
prohibit,
rod,
saloon,
shut out,
stick,
tavern.
Similar words:
bare,
barn,
barely,
barrel,
barrier,
snack bar,
embarrassed.
Meaning: [bɑː] n. 1. a room or establishment where alcoholic drinks are served over a counter 2. a counter where you can obtain food or drink 3. a rigid piece of metal or wood; usually used as a fastening or obstruction or weapon 4. musical notation for a repeating pattern of musical beats 5. an obstruction (usually metal) placed at the top of a goal 6. the act of preventing 7. (meteorology) a unit of pressure equal to a million dynes per square centimeter 8. a submerged (or partly submerged) ridge in a river or along a shore 9. the body of individuals qualified to practice law in a particular jurisdiction 10. a block of solid substance (such as soap or wax) 11. a portable .30 caliber automatic rifle operated by gas pressure and fed by cartridges from a magazine; used by United States troops in World War I and in World War II and in the Korean War 12. a horizontal rod that serves as a support for gymnasts as they perform exercises 13. a heating element in an electric fire 14. (law) a railing that encloses the part of the courtroom where the judges and lawyers sit and the case is tried. v. 1. prevent from entering; keep out 2. render unsuitable for passage 3. expel, as if by official decree 4. secure with, or as if with, bars.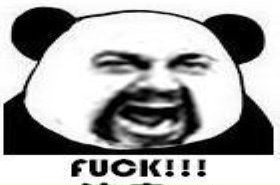 Random good picture Not show
1) He rushed out of the bar and chundered in the street.
2) Celebrate what you've accomplished, but raise the bar a little higher each time you succeed.
3) It's hard to bend an iron bar.
4) Staff were pilfering behind the bar.
5) The hotel has a licensed bar .
6) We perched on bar stools and had a beer.
7) He barged past me to get to the bar.
8) He's been working at a bar called the Flamingo.
9) I bought a bar of soap in the supermarket.
10) He seized on a bar and went up to them.
11) He was perched on a bar stool,[http://sentencedict.com/bar.html] ordering a beer.
12) I found David in the bar of the Red Lion .
13) Move the mouse pointer to the menu bar.
14) The hotel bar is open to non-residents.
15) The supermarket is giving away a bar of chocolate to everyone who comes today.
16) I'll see you in the bar later.
17) We all stopped off at a bar.
18) He was chomping away on a bar of chocolate.
19) He surveyed the handful of custo-mers at the bar.
20) Would you come into the bar and have a drink with me?
21) He would much rather have been crooning in a smoky bar.
22) He with his hatchet men swaggered out of the bar.
23) There was a slight contretemps between Richard and some bloke at the bar.
24) His parents destined him for a career at the Bar.
25) He said he'd picked the woman up in a bar.
26) An unholy row broke out between two of the men drinking in the bar.
27) Downstairs there's a breakfast room and guests can relax in the cosy bar.
28) A number of football fans had been ejected from the bar for causing trouble.
29) We went for a sandwich lunch at the local bar.
30) A group of half a dozen men entered the pub and bore down on the bar.