Synonym:
analyze,
clarify,
explain,
translate.
Similar words:
interpretation,
enterprise,
counterpart,
painter,
internal,
interior,
interact,
interval.
Meaning: [ɪn'tɜrprɪt /-'tɜːp-] v. 1. make sense of; assign a meaning to 2. give an interpretation or explanation to 3. give an interpretation or rendition of 4. create an image or likeness of 5. restate (words) from one language into another language 6. make sense of a language.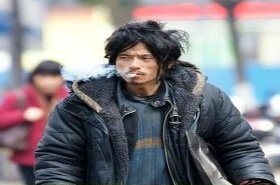 Random good picture Not show
1. I was not looking for my dreams to interpret my life, but rather for my life to interpret my dreams.
2. It's difficult to interpret these statistics without knowing how they were obtained.
3. Different people might interpret events differently.
4. They spoke good Spanish, and promised to interpret for me.
5. How do you interpret this sentence?
6. Poetry helps us to interpret life.
6. Sentencedict.com try its best to gather and create good sentences.
7. I interpret his answer as a refusal.
8. A jury should not interpret the silence of a defendant as a sign of guilt.
9. People interpret events within their own frame of reference.
10. We had to ask our guide to interpret for us.
11. Judges interpret this law in different ways.
12. Historians annotate, check and interpret the diary selections.
13. Interpreters found they could not interpret half of what he said.
14. Her tone was hard to interpret.
15. Will you please interpret for me?
16. Officials fear that he might interpret the emphasis on diplomacy as a sign of weakness.
17. I didn't know whether to interpret her silence as acceptance or refusal.
18. We all seek to interpret what we hear and what we read.
19. Please interpret the comments of our foreign guest.
20. We have to interpret his words in a modern light.
21. The students were asked to interpret the poem.
22. We can obviously interpret z as an index of the similarity of the two countries.
23. No lower can a man descend than to
interpret
his dreams into gold and silver.
Kahlil Gibran

24. Modern fashion writers interpret this hemline ricochet with sociological spins.
25. This moment nap, you will have a dream. But this moment study(sentencedict.com), you will interpret a dream.
26. She couldn't speak much English so her children had to interpret for her.
27. The judge quite rightly says that he has to interpret the law as it's been passed.
28. The chambermaid spoke little English, so her husband came with her to interpret.
29. They must understand finance and information systems, and be able to interpret data.
30. It believes this would prevent legal challenges to its status while retaining its flexibility to interpret the code according to changing circumstances.
More similar words:
interpretation,
enterprise,
counterpart,
painter,
internal,
interior,
interact,
interval,
Internet,
interest,
interview,
interrupt,
interfere,
enter into,
in terms of,
interfere in,
at intervals,
interaction,
intervention,
interfere with,
international,
at regular intervals,
intent,
intend,
in tears,
intense,
hunter,
center,
counter,
intensity.