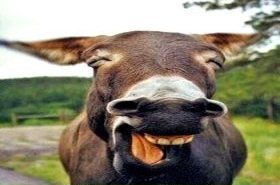 Random good picture Not show
1. The etiology of developmental apraxia of speech involves motor planning problems and it is associated with the level of language development of children.
2. Apraxia of speech and Dysarthria are other speech disorders that may be confused with aphasia.
3. Apraxia of speech is a term frequently used by speech pathologists to designate an impairment in the voluntary production of articulation and prosody (the rhythm and timing) of speech.
4. Apraxia arises from lesion to the regions associated with preparation and planning for the motor act, specifically the supramarginal gyrus of the parietal lobe, Broca's area, and the SMA.
5. Follow-up examination revealed persistent impairment of apraxia and executive functioning, worsening language performance, and preserved memory.
5. Sentencedict.com is a online sentence dictionary, on which you can find excellent sentences for a large number of words.
6. RESULTS:Of the 17 cases, different degree of buccofacial apraxia was found in all the cases, speech apraxia in 16 cases, and unilateral neglect in 8 cases.
7. The prognosis of developmental apraxia of speech depends on severity of the problem, the method and duration of treatment.
8. Apraxia is a collective term used to describe impairment in carrying out purposeful movements.
9. Manifestation of ideomotor apraxia, ideational apraxia, constructional apraxia.
10. Apraxia of speech is observed normally.
11. Somebody with apraxia can move, do simple movements just fine but they can't coordinate their movements.
12. More often, however, apraxia is not very apparent unless one asks the patient to perform or imitate a pretended action.
13. Apraxia may also primarily affect oral, non-speech movements, like pretending to cough or blow out a candle (facial apraxia).
14. This paper was developed to review recent advances in the study of limb apraxia in order to further understand the nature of this disorder and possible approaches to its interventions.
15. AIM:To investigate the effect of cognitive training on equilibrium function of stroke patients with constructional apraxia.
16. Objective To observe the effect of character communication on apraxia of speech.
17. It is important to recognize that girls and women with RS have a severe delay in processing information. Apraxia makes it impossible for her to both think about it and do it as well.
18. Constructional function of 50 stroke patients and 50 normal adults were evaluated by using a set of assessment of constructional apraxia.
19. Results and Conclusion Character communication can improve the speech of the apraxia of speech.
20. And So, people study brain damages— brain damage that implicates motor control such as apraxia.
More similar words:
dyspraxia,
praxis,
ataxia,
abaxial,
coaxial,
capra,
coaxial cable,
make a practice of,
thorax,
april,
apron,
anorexia,
hypoxia,
asphyxia,
dyslexia,
apropos,
taproom,
apricot,
a priori,
caprice,
caprine,
asphyxiate,
at a profit,
capricious,
malapropos,
taxi,
axis,
asphyxiation,
deng xiaoping,
asphyxiating.