Synonym:
acknowledge,
admit,
concede,
consent,
grant,
let,
permit,
recognize.
Antonym:
disallow,
forbid,
prohibit.
Similar words:
follow,
allow for,
pillow,
swallow,
shallow,
yellow,
follow up,
as follows.
Meaning: [ə'laʊ] v. 1. make it possible through a specific action or lack of action for something to happen 2. consent to, give permission 3. let have 4. give or assign a resource to a particular person or cause 5. make a possibility or provide opportunity for; permit to be attainable or cause to remain 6. allow or plan for a certain possibility; concede the truth or validity of something 7. afford possibility 8. allow the other (baseball) team to score 9. grant as a discount or in exchange 10. allow the presence of or allow (an activity) without opposing or prohibiting.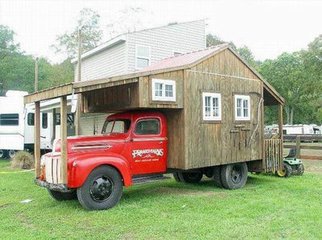 Random good picture Not show
1. He that will not
allow
his friend to share the prize must not expect him to share the danger.

2. He didn't allow any word to escape his lips.
3. She refuses to allow her family to help her as a matter of principle.
4. You have to allow for a certain amount of error.
5. We must allow for his being late.
6. Place allow me to smal proud,because like you depend on.
7. They did not allow the serfs any freedom.
8. You must allow for five per cent wastage in transit.
9. Never allow yourself to get discouraged and think that your life is insignificant and can't make a change.
10. Other insurers will allow you to bolt on critical illness cover to standard life cover.
11. I asked her if she would allow me to interview her, and she readily agreed.
12. She didn't allow her personal problems to impinge on her work.
13. A simple mathematical formula has been devised to allow you to calculate the interest due.
14. Allow the soup to simmer gently for ten minutes.
15. Allow the meat to thaw properly before cooking it.
16. The hospital needs to allow more time for outpatient appointments.
17. Scientists have more to do than to allow their imaginations to roam at large.
18. The president agreed to amend the constitution and allow multi-party elections.
19. His parents won't allow him to stay out late.
20. Bring the soup to the boil and allow it to simmer gently for about half an hour.
21. Her parents are very liberal and allow her a lot of freedom.
22. The wooden bridge is not strong enough to allow the passage of lorries.
23. He won't allow anyone to chisel in on his profits.
24. We will never allow anybody to encroach upon China's territorial integrity and sovereignty.
25. I don't think he would allow it.
26. His parents don't allow him out on Sunday.
26. Sentencedict.com try its best to collect and create good sentences.
27. Interviews allow you to assess the suitability of candidates.
28. Die? I should say not, dear fellow. No Barry more would
allow
such a conventional thing to happen to him. John Barry more, American actor, J.

29. When archaeologists date objects that are thousands of years old, they allow a margin of error of several hundred years.
30. Attempts to get supplies to the region are futile because troops will not allow the aid convoy to enter the city.