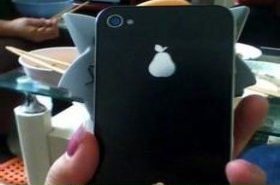 Random good picture Not show
1. In rats brain, MTR showed different values between pons and frontal lobe.
2. Objective To assess whether regional magnetization transfer ratio (MTR) changes are present in Alzheimer's disease (AD) patients and to evaluate their clinical value.
3. A special medical therapy reactor (MTR) is required for boron neutron capture therapy (BNCT), which has extended progress in some therapy tests.
4. MTR Tung Chung Line to Sunny Bay, Interchange pilotless Disneyland Resort Line. Whimsical Disney - themed trains.
5. The MTR is just beside the hotel thus an advantage for those travelling on business meeting in HK and may have limited time to sight-see.
6. Re - routeing via Hang Hau MTR Station to provided MTR feeder service for Toi O.
7. Right after the train is stopped, MTR 62 uncouples with KTT immediately and moves further forward to Traverser and leaves Hung Hom Station.
8. A MTR Freight Train for Hung Hom is passing the East Rail Line Kowloon Tong Station.
9. MTr test showed that curcumin was cytotoxic to cells.
10. Duplex House with tasteful Decoration, Close to MTR station, Open Sea View.
11. MTR Diamond Hill Station A 2 exit and then walking about 6 minutes.
12. Terminal change to Tseung Kwan O MTR Station Public Transport Interchange.
13. Used area will also be launched the MTR lines and the availability of second - hand four Metro.
14. Stop the MTR viaduct destroying the environment from Aberdeen Tunnel to Ap Lei Chau.
15. The MTR station at Tung Chung is home to a movie theater, food court and a mall full of outlet stores.
16. There are two footbridges. The opened one is accessible from Chui Ling Road and Tiu Keng Leng MTR Station.
17. Frequency improvement and terminal change to Tiu Keng Leng MTR Station Public Transport Interchange.
18. The location of HKDI and the New Lee Wai Lee campus are both adjacent to the Tiu Keng Leng MTR Station.
19. It was short walk from the Tai Wai Rail MTR Station,(sentencedict.com) and the shopfront is impressive.
20. Our School is located close to Tiu Keng Leng MTR station. School bus service is provided.
21. It was a short walk from the Tai Wai East Rail MTR Station, and the shopfront is impressive.
22. Can apple orchard in the area directly to Pakistani MTR ride.
23. Frequency improvement and extension of operating hour to strengthen MTR feeder role.
24. At the end point Sham Tseng, you may take mini bus to Tsuen Wan MTR Station.
25. The location on prat avenue is awesome, 3 minute walk to the mtr station and has many nice restaurants and cafes around.
26. Rambler Channel Bridge was structurally completed. In November, breakthrough was achieved at the Central Subway, joining the AR Hong Kong Station with the existing MTR Central Station.