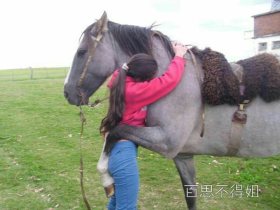 Random good picture Not show
1. The plan to build the road through the forest is wholly misconceived.
2. The path petered out deep in the forest.
3. That stretch of forest was stumped quickly.
4. There were forest clearances in Java thousands of years ago.
5. They went on a ten-mile hike through the forest.
6. She lived on the extreme edge of the forest.
7. A narrow track wound steeply up through dense forest.
8. The elephants rampaged through the forest.
9. The elephant crashed through the forest.
10. We hunted up the deserters in the forest last week.
11. An area of forest equal to the size of Wales has been destroyed.
12. A cigarette spark started the forest fire.
12. Sentencedict.com try its best to collect and create good sentences.
13. In a forest, wet wood and needles attenuate the signals.
14. They pierced through the thick forest.
15. He led us on,into a dense forest.
16. He represents the Essex constituency of Epping Forest.
17. Forest is being cleared to make way for new farming land.
18. Large sections of the forest have been destroyed by acid rain.
19. The deer in the forest are all dying off from disease.
20. The refugees evaded capture by hiding in the forest.
21. The forest looked cool and shady.
22. Mining would pollute the lake and denude the forest.
23. Their shouts reechoed througth the forest.
24. The England keeper revealed some fancy footwork in the victory over Nottingham Forest.
25. Mendes led a movement to stop destruction of the rain forest.
26. The hunters camped in the midst of the thick forest.
27. Close your eyes and imagine you are in a forest.
28. Like inquiry can be active thinking, like exercise can improve physique, like mountain forest can recover one's original simplicity, love alone can study hard, like wind builds muscles.
29. The enemy have advanced to the edge of the forest.
30. Love is not about running into each other in crowds. Love is an impossible meeting. For example, I am a bird flying in sky, u r a leopard in forest. We just fall in love accidentally.
More similar words:
restore,
rest on,
arrest,
for the rest,
restrict,
interest,
restriction,
prestidigitation,
core,
more,
before,
score,
or else,
Korean,
any more,
for ever,
no more,
forehead,
explore,
foreigner,
moreover,
come before,
once more,
all the more,
much more,
furthermore,
before long,
for example,
long before,
theoretical.