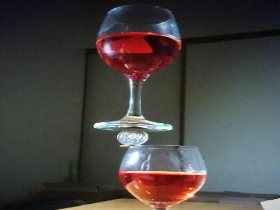 Random good picture Not show
1. In the men's singles, Hunter proceeded to the final without conceding a set and ended wildcard entry.
2. It's impossible to rehearse the best responses to wild-card interview questions, since, by definition, they are unpredictable.
3. The wild-card player surprised everyone by winning the championship.
4. The use of wild-card characters in the profile name creates what are known as generic profiles.
5. Getting beaned by a fellow designer's wild-card critique might smart, but it's the kindest sort of cruelty there is. Better you hear it now than in the meeting room.
6. Today, however, the moon will embrace Uranus, the wild-card planet of the zodiac, in your third house of communication.
7. Almost all JMS providers employ different wild-card characters, making it tough to uniformly define the topic names at run time.
8. 'Mr. Mendoza was not just a wild-card crazy man, ' said Mr. Fink. 'In a society without recourse for justice, people will do crazy things. '
9. The Astros were 9-20 without him last August to blow their wild-card chances.
10. After the first round of Supergirls,[Sentencedict.com ] there was a wild-card competition to bring old contestants back.
11. In several scenarios, such as a DN that exceeds the SSLPEER length or the need for wild-card matching, a channel exit is the only solution.
12. Take advantage of advanced search functionality (gasp!) such as plurals, truncation, and wild-card and Boolean operators when using your local library catalog or databases.
13. On Aug. 31, Atlanta led the St. Louis Cardinals by eight and a half games in the wild-card race.
14. While China appears to be making huge market-driven strides in its economy, there remains a significant wild-card in all business transactions -- the Communist government.
15. Searching was limited to the functionality available within the database, typically wild-card searching within the ANSI SQL standard.
16. Now comes Cincinnati , followed by what the Stevensons hope will be wild-card invitations to other tournaments, including the U. S. Open.
17. Their 25)tremendous efforts finally paid off in April 2005, when Ding claimed the title of China Open champion as a wild-card 26)entrant.
18. On Sunday, January 4th, at 1:00pm eastern, the Miami Dolphins and Baltimore Ravens will line up against each other one last time in Miami in a Wild-Card Weekend matchup.
More similar words:
wild card,
wildcat,
child care,
childcare,
wildcat strike,
card-carrying,
oscar wilde,
ID card,
howard carter,
card catalog,
card catalogue,
cold cash,
hold captive,
field capacity,
child-centered,
wild,
wilder,
wild ox,
wildly,
wilding,
run wild,
wild man,
wild dog,
wildlife,
wild boar,
bewilder,
wildness,
wild-eyed,
semi-wild,
wildwood.