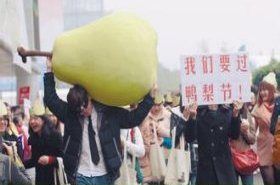 Random good picture Not show
1. A vee of geese goes over, one goose honking at the setting sun.
2. Between the curving cross-spars, the sail adopts a vee form not unlike that on a Malay or triangular kite.
3. This is a term for small vee cuts through both pieces of fabric on the outer edge.
4. I take care of Chavez for Mr Vee and come home to stale tangled sheets.
5. ObjectiveTo investigate the effects of Vaccinium bracteatum Thunb. Leaf ethanol extract(VEE)and its different extracts on the anti-oxidative capability of brain stem in sleep-deprived rats.sentencedict.com/vee.html
6. Associated Press writers Grant Peck, Chris Blake and Vee Intarakratug contributed to this report from Bangkok.
7. Associated Press writers Vee Intarakratug, David Thurber and Todd Pitman contributed to this report.
8. Vee Orifice option is shown on drawing with phantom lines.
9. Associated Press writers Vee Intarakratug, Margie Mason and Ian Mader in Bangkok contributed to this report.
10. HP VEE Visual Engineering Environment is a visual programming language, applicable to build automatic test systems.
11. Tail shapes have been added to extend the central vee and improve stability in pitch.
12. Associated Press writers Thanyarat Doksone, Pamela Sampson, Grant Peck and Vee Intarakratug contributed to this report.
13. This set of ATE(Auto Test Equipment) based on VXI bus technology includes an intelligent interface, a data acquisition system of VXI bus module devices and an auto test software developed via VEE.
More similar words:
veer,
levee,
veer out,
corvee,
give ear,
veering,
give ear to,
wave energy,
nerve ending,
Walls have ears,
give effect to,
competitive edge,
locomotive engine,
negative effects,
give expression to,
locomotive engineer,
objective evidence,
alternative energy,
productive efficiency,
exclusive economic zone,
automotive engineering.